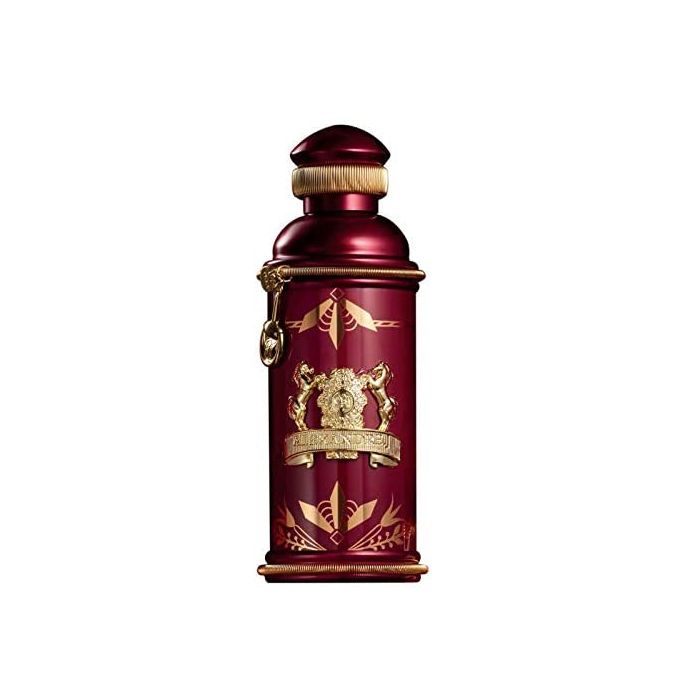 The caress of Rose Alba is felt from the first notes of black pepper and fleshy plum. Wrapped in fluffy peach skin, the rose is combined with sandalwood to deliver an oriental, feminine, and velvety rose water
Rose Alba is a tribute from the Alexandre J family to one of the most famous ancient love stories - Mark Antony and Cleopatra! Rose Alba is the perfume that reminds you of ancient love stories. It's an invitation to experience the whole art of love. It perpetuates the spirit of The Collector by combining Eastern and Western influences. Rose stands for desire and secrecy. Guided by the desire to work around the rose, Alexandre. J immersed himself in the origins and history of this mythical flower. An emblematic flower of Greek-Roman civilization, the Egyptian Queen Cleopatra used it to seduce Emperor Mark Antony. Alexandre. J then imagined a red bottle reminiscent of the rich curtains of the palace, adorned with the Egyptian sun-bearer: the beetle.
Top Notes: Plum, Peach skin, Bergamot Middle Notes: Alcoolat rose, Black pepper Base Notes: Sandalwood, Vanilla white musk, modern wood
Size
100 ML
How To Use
Spray on the body or clothing. Avoid contact with eyes or irritated skin. If occurs, wash with water to clean. Keep away from fire or flame source.
ALEXANDRE.J
ALEXANDRE. J is a French artist who is deeply attached to his country, ALEXANDRE. J also delves into other cultures to find creative avenues that his imagination then turns into new worlds. This dandy likes to share his stories through his words, his notes or his colors. With a thirst for knowledge, he constantly wants to learn. Each new experience is an opportunity for in-depth research, as this perfectionist seeks to understand the techniques used by the artisans so his ideas can take shape.