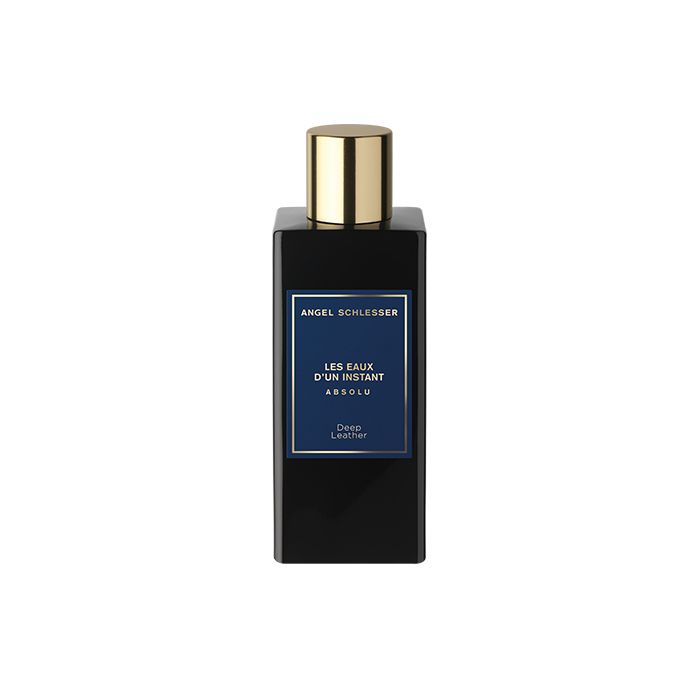 Leather gourmand fragrance for man and woman.
To recover the Orientals business in Middle Eastern, Angel Schlesser launches an Eau de Parfum collection made by 3 gender neutral / Unisex fragrances. In order to keep the DNA of the brand, French accords of typical European fragrances melt with preferred Arabian accords to result in an unique fragrances collection. An instant is ephemeral, fleeting. But if that moment is absolute, it can become eternal & memorable. Les Eaux Instant Absolu is a strong & solid scents with pure yet unforgettable ingredients. One of the collection called 'DEEP LEATHER' which represent freedom, empowerment, and instinct. Fragrance that will make you feel like riding horse on the side of a beach through the waves of the ocean, being one with nature, free and unchained. The awakening of an inner force that pushes you to escape to your chosen destination. This innate vitality on the back of a steed towards a long-awaited future; no matter what is left behind, your mind is only guided by the aromas of freedom, the strength of the animal and the sweet outcome. INSTANT ABSOLU : SIMPLE YET EXTRAORDINARY.
Top Notes : Bergamot Middle Notes : Leather Base Notes : Vanilla
How To Use
Spray on the body or clothing. Avoid contact with eyes or irritated skin. If occurs, wash with water to clean. Keep away from fire or flame source.
ANGEL SCHLESSER
Designer Angel Schlesser comes to the world from the romantic grounds of Madrid, Spain. He is known for his simple, yet elegant designs-- both in clothing and fragrance.