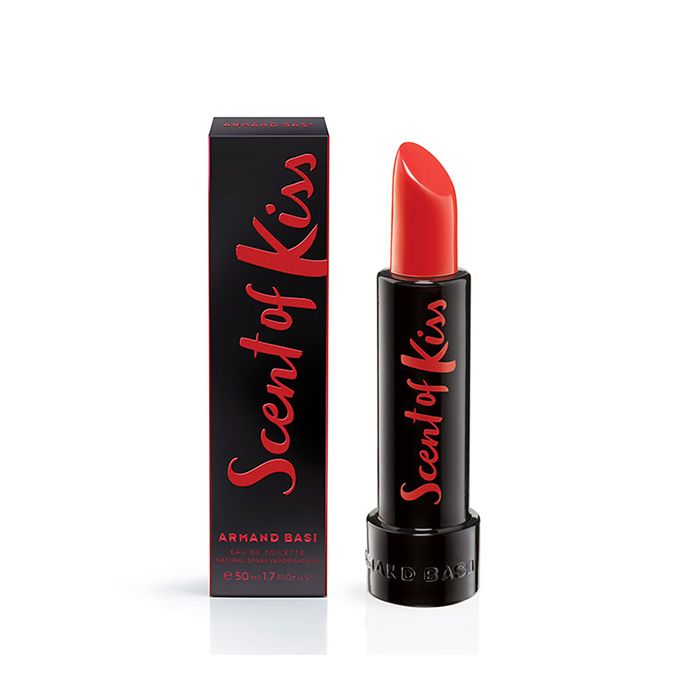 Armand Basi Scent Of Kiss EDT 50Ml
ARMAND BASI
A floral-fruity and oriental fragrance for women.
It's a floral, fruity, oriental alliance that perfumer Oliver Pescheux composed, giving the fragrance a simple but refined fruity aroma in the opening with juicy apple and pear notes combined with strawberries and grapefruit. The heart of the composition is floral and revolves around the flowers of rose, jasmine, orange blossom and peach blossom, which rejoice with joy and romantic sweetness. The base intensifies the oriental character of vanilla and sandalwood, along with cedarwood and patchouli notes.
Top Notes: Apple Strawberry, Grapefruit, Pear
Middle Notes: Rose, Jasmine, Orange Blossom, Peach Blossom
Base Notes: Cedarwood, Vanilla, Sandalwood, Patchouli
How To Use
Spray on the body or clothing. Avoid contact with eyes or irritated skin. If occurs, wash with water to clean. Keep away from fire or flame source.
ARMAND BASI
Armand Basi is a Spanish fashion designer that created Armand Basi the fashion and lifestyle brand. She specialized in knitwear made of high quality Scottish yarn. In order to define her style to the next level, Armand Basi broke into new terrain, fragrance.