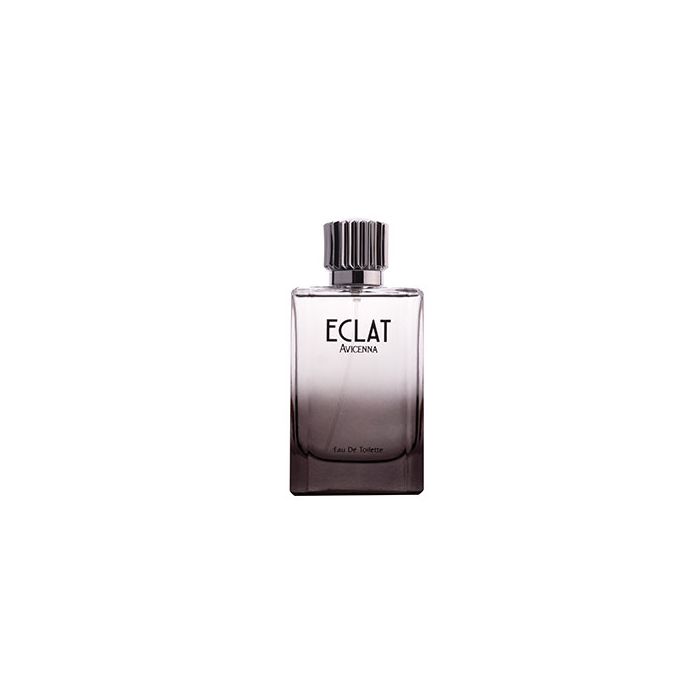 A citrus-woody fragrance for men.
Avicenna Eclat represents a man who has strong character, reflects a grand and luxurious life. Modern, attractive, and elegant lifestyle is the character of men who use Avicenna Eclat. Woody aromatic fragrance reflects the masculinity of a man. This fragrance is suitable for any event.
Top Notes: Citrus, Water
Middle Notes: Grapefruit, Fruity, Aromatic, Jasmine
Base Notes: Woody, Amber, Tonka Bean
How To Use
Spray on the body or clothing. Avoid contact with eyes or irritated skin. If occurs, wash with water to clean. Keep away from fire or flame source.
AVICENNA
Avicenna Perfume is a local brand that has a very good quality. Avicenna Perfume is designed by keeping track of the latest fashion trend.
All Reviews
Eclat

Enak sih lumayan tadinya mau beli police eh belok ke eclat hehe

Kalo kalian sultan atau ya mendekatilah ya... Ups...
Kalian pasti tau dan keciri banget untuk wewangian yang dikeluarkan dari rumah Avicenna "eclat" yang botolnya bergradasi dari hitam ke putih.

Ini clone loh dari parfume mahal
Mau tau?... Kok kalian tau sih.
Iya ini clone nya JPG atau JEANPAULGAULTIER "ULTRAMALE
Wanginya VANILLA, CITRUS DIKIT TAPI FRESH DARI BUAH PEAR. YAKIN. Clone ULTRAMALE. Bukan ULTRAMEN YA...

Daily for your husband

Daily dose for your husband, cocok buat sehari hari, lagi masa pandemi meski dirumah aja juga mesti wangi juga dong
Related Products