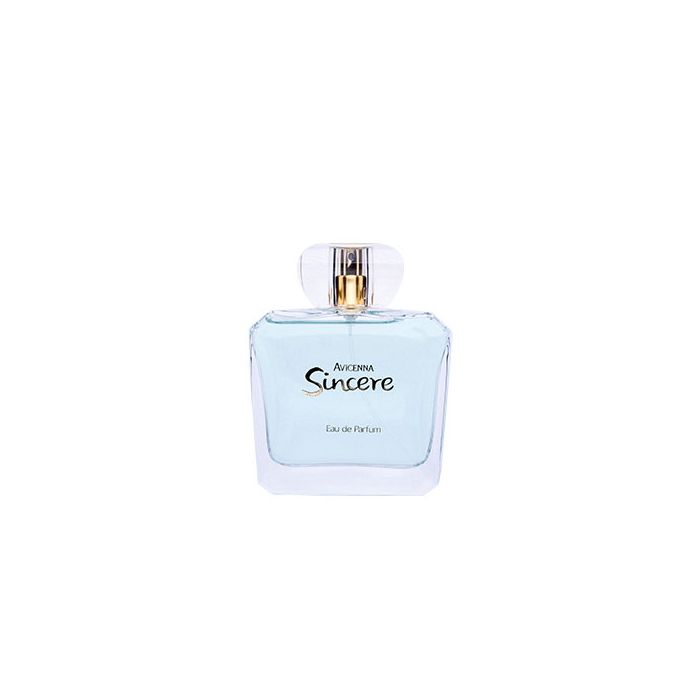 A floral - oriental fragrance for women.
Sincere EDP Woman reflects an elegant, honest and romantic woman. Blackcurrent aromatic expresses the feminism of a woman. A refeshing peony is wearable for all day long.
Top Notes: Blackcurrant, Mandarin, Bergamot Middle Notes: Lily of the Valley, Peony, Jasmine Base Notes: Musk, Violet Bud and Patchouli
How To Use
Spray on the body or clothing. Avoid contact with eyes or irritated skin. If occurs, wash with water to clean. Keep away from fire or flame source.
AVICENNA
Avicenna Perfume is a local brand that has a very good quality. Avicenna Perfume is designed by keeping track of the latest fashion trend.
All Reviews
Local Pride

Yes, ini produk lokal yang wanginya ena sekaliii. Aku pake uda setaun lebih sih. Enak banget, feminim khas anak kuliah gitu. Terus sering ada promo gitu loh, apa ga tergoda buat check out? Pake dirumah tetep asik ko, biar serasa semangat menjalani hari gituu

wangi blackcurant feminim banget.

cantik banget box nya. aku beli buat gift teme aku yang feminim. baunya seger kaya buah2 gituu keliatan sisi feminim nya. ada aroma buah peony jugaa. cocok digunakan sepanjang hari buat sekolah atau kuliah. harganya juga terjangkau apalagi kalo lagi diskon di cnf.

Recommended Parfume

Packing is awesome. myfavourite parfume. thankypu C&F

Wanginya TOP

Suka sama wanginyaa.. ini enak bangett.. segerr wanginya.. wanginya tahan lama..

Best Local Brand!

My first purchased for this perfume was 4 yrs ago! And after a long journey i finally decided to repurchase! Floral & fruity!
Related Products