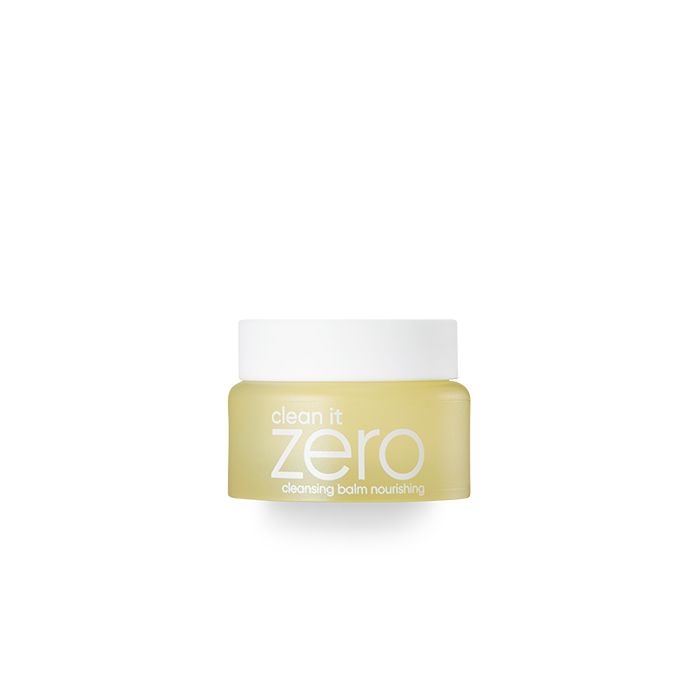 Banila Co Clean It Zero Cleansing Balm Nourishing 100 ml
BANILA CO
All in one Cleansing Balm that gives mild cleansing ingredient removes skin impurities and erases even the heaviest makeup.
Clean it Zero Cleansing Balm + Nourishing is a hypoallergenic cleanser that transforms from a sherbet-like balm texture into a smooth oil when applied to skin. Developed to remove even waterproof makeup and all of your skin!s impurities in just one step. Zero Balance Technology with Ginseng Berry & Royal Jelly deeply cleanses and gently exfoliates without stripping the skin, leaving it hydrated and moisturized.Added Ginseng Berry and Royal Jelly for an intense rush of moisture for supple glowing skin.
How To Use
Use spatula included to scoop balm. Gently massage in circular motions onto dry skin using your fingertips. Rinse well with lukewarm water or wipe off with face cloth or tissue. Pat skin dry.
BANILA CO
Banila Co was founded in 2006 to help makeup lovers live all their beauty dreams to the fullest. They believe that gorgeous skin is the first step to a flawlessly fierce face, and that people shouldn't have to sacrifice their complexion for their makeup obsession. So as leaders in K-beauty, they're constantly setting beauty trends through advanced formulas that are simple to use, and makeup designed to work synergistically with everyone's whole skincare routine.