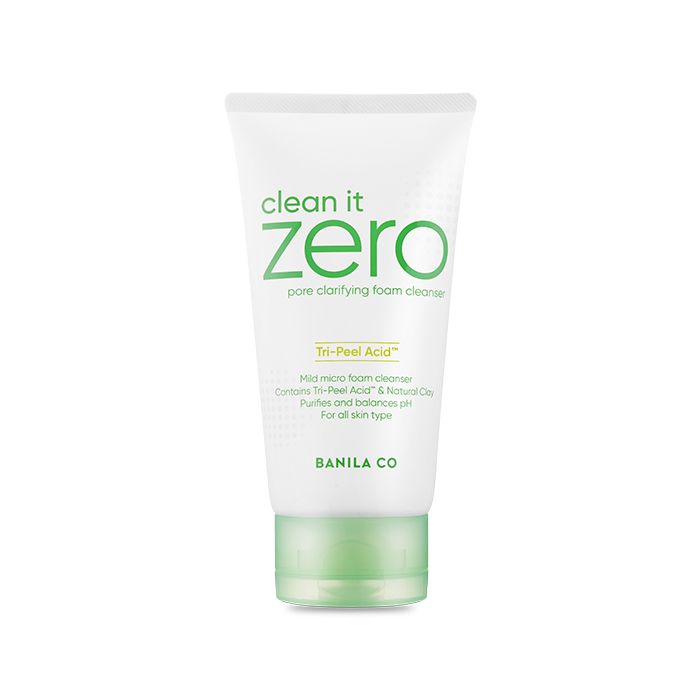 Banila Co Clean it Zero Foam Cleanser Pore Clarifying 150 ml
BANILA CO
Banila Clean It Zero Pore Clarifying Foam Cleanser lathers into a light, micro-foam to gently yet effectively cleanse the skin, unclog pores & reduce irritation.
A mild, pH-balanced foam cleanser formulated with naturally-derived clay which effectively removes dead skin cells, impurities, excess sebum without taut feeling.
Air, Tea Tree Acid, Tea Tree Oil & 1.1% Natral Clay
How To Use
Ambil secukupnya lalu usapkan ke bagian pipi, dagu dan dahi, pijat dengan lembut ke seluruh muka untuk menghilangkan sisa makeup lalu bilas dengan air. Jauhi area mata
BANILA CO
Banila Co was founded in 2006 to help makeup lovers live all their beauty dreams to the fullest. They believe that gorgeous skin is the first step to a flawlessly fierce face, and that people shouldn't have to sacrifice their complexion for their makeup obsession. So as leaders in K-beauty, they're constantly setting beauty trends through advanced formulas that are simple to use, and makeup designed to work synergistically with everyone's whole skincare routine.