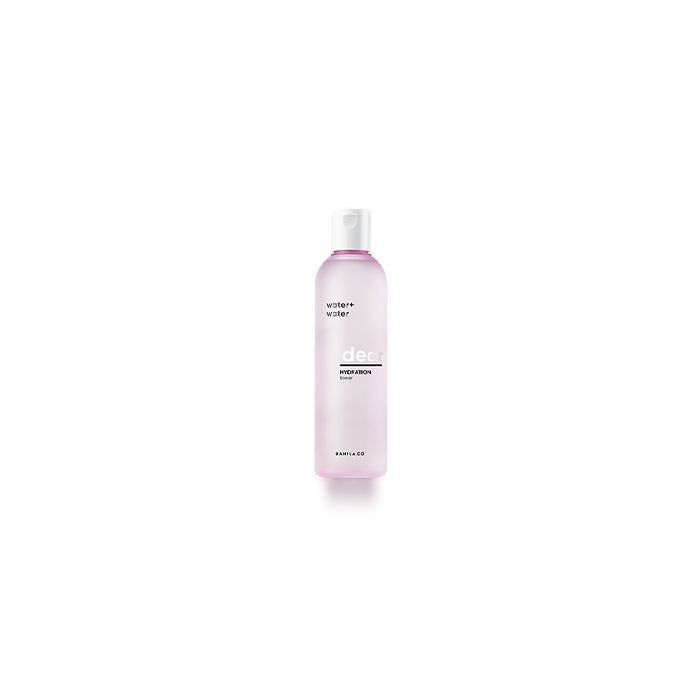 Instant moisturizing worth-it toner with its super size. Suitable for dry and dehydrated skin.
Super size toner that hydrates skin and removes impurities at the same time to create dewy skin and helps the next step of skin care to be absorbed better.Urban Water Guard System + Lotus Water + Bamboo Extract: moisturizing your skin from within and protect it from te pollution.
How To Use
After cleansing, take and adequate amount on a cotton pad and gently wipe your face. Or wet the cotton pad with toner and put it in fridge to chill to use it as a cooling mask pack.
BANILA CO
Banila Co was founded in 2006 to help makeup lovers live all their beauty dreams to the fullest. They believe that gorgeous skin is the first step to a flawlessly fierce face, and that people shouldn't have to sacrifice their complexion for their makeup obsession. So as leaders in K-beauty, they're constantly setting beauty trends through advanced formulas that are simple to use, and makeup designed to work synergistically with everyone's whole skincare routine.
All Reviews
Beli karena packaging

Yes beki karena tertarik bgt sm packaging nya yang lucu. Tp pas aku pake sih biasa aja ya,memang hydrating tp menurutku itu bisa didapat dr produk lain. Selain itu,emng wangi alkoholnya agak strong ya dan bikin kulit di samping idung itu agak perih. Jd akh ga rekomendasi ini ke kalian ehhe
Related Products