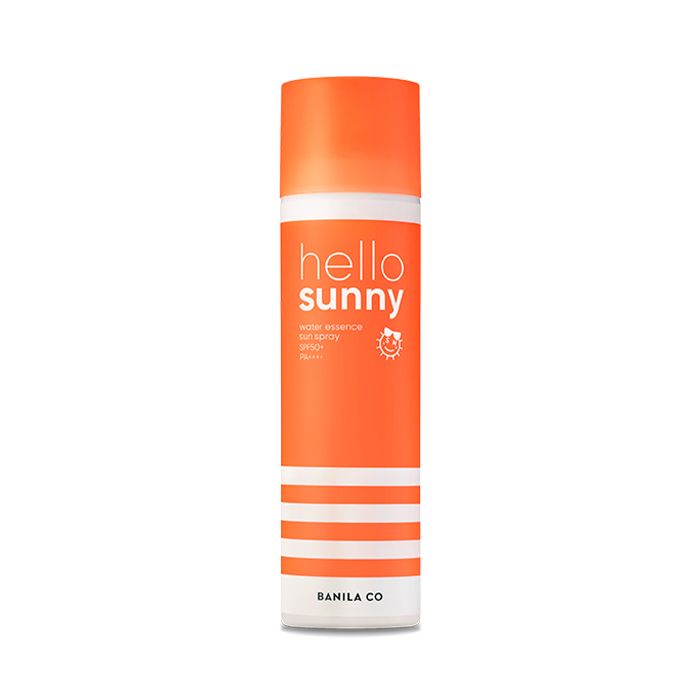 Banila Co Hello Sunny Water Essence Sun Spray SPF50+ PA++++
BANILA CO
The Hello Sunny Water Essence Sun Spray is the perfect sun protection with its SPF50+ PA++++ content to ensure that your skin is protected from strong UV rays. 
It releases broad and fine particles for even distribution, easy to use and no hassle to apply and reapply on your face and body. Do not spray directly on face. It also contains Ceramides to impart moisture and ensure that sunscreen sticks effectively to the skin.
The Hello Sunny collection is a sun care line that doesn't just prevent sun damage. It also relieves stress and provides hydration while giving the skin a healthy glow because of its birch tree and spirulina extracts.
Size
150 ML
How To Use
Spray it to the body as needed. For face, spray to your palm and gently tap onto your face as needed.
BANILA CO
Banila Co was founded in 2006 to help makeup lovers live all their beauty dreams to the fullest. They believe that gorgeous skin is the first step to a flawlessly fierce face, and that people shouldn't have to sacrifice their complexion for their makeup obsession. So as leaders in K-beauty, they're constantly setting beauty trends through advanced formulas that are simple to use, and makeup designed to work synergistically with everyone's whole skincare routine.
Kamu Mungkin Juga Suka
Semua Ulasan
water essence

The Hello Sunny Water Essence Sun Spray is the perfect sun protection with its SPF50+ PA++++ content to ensure that your skin is protected from strong UV rays.

Praktis!

keracunan kak Agnes Oryza, enak bgt untuk re-apply,tinggal semprot-semprot ajyaa. gaada kesan lengket2nya tuh walaupun namanya essence. yg bikin happy juga spray nya merata bgt dan fine bgt