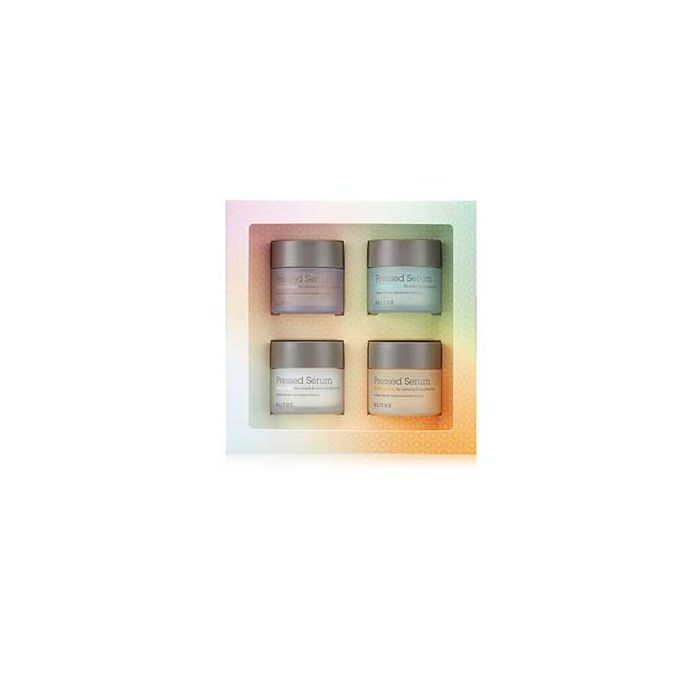 Blithe Pressed Serum Deluxe Collection 4 x 20 GR
BLITHE
Blithe Pressed Serum is now available in travel size, each with size 20 gr. You could try all variant or use them consecutively depending on your skin conditions.
Deluxe Collection consist of: - Tundra Chaga - Crystal Iceplant - Velvet Yam - Gold Apricot
How To Use
After vital treatment, take some proper amount of this product and apply evenly to your face.
BLITHE
BLITHE has observed and researched a lifestyle of urban women for a long time to recover the skin which became sensitive as it was overstrained by the urban pollution. As a result, a smart cosmetic was born to present the change of skin as well as the blithe experience. It listens to the life of urban women and looks at their pattern with attention, and thinks of the method to maximize the exciting daily life as well as their attraction. BLITHE supports your life filled with pride through the improved skin and your blithe daily life.