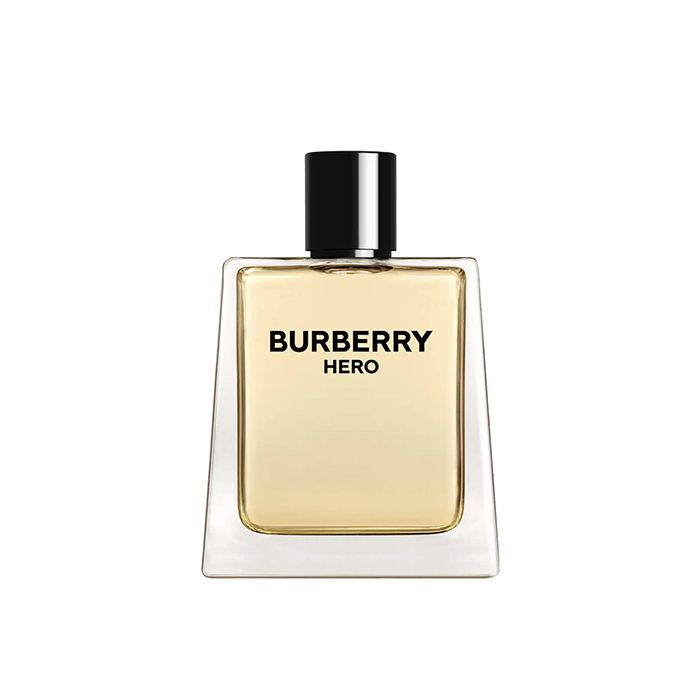 Introducing Burberry Hero, Riccardo Tisci's first scent for Burberry. Enigmatic and adventurous, Burberry Hero is an enthralling marriage of strength and subtlety, power and compassion, athleticism and creativity.
A new masculine spirit exploring the house codes of duality and the power of the animal kingdom. A man in search of transformation and metamorphosis; a new modern heroism. Our vision is challenging the traditional stereotypes of masculinity, empowering you to transform to find the courage to embrace who you truly are. Featuring a positive and heroic lead, the campaign sees man and horse mirror each other in their movements, pushing their physical limits to transform into a mythical creature – a metaphor for personal transformation. A new man. A hero. Fresh, luminous and bold, the scent is brightened with sparkling bergamot and invigorated with juniper and black pepper. Juniper, a classic British ingredient of the perfumer's palette, brings a vibrant freshness to the scent, and is deepened by a trio of warm cedarwood oils from three distinct mountain ranges: the Appalachians, the Atlas Mountains and the Himalayas. The bottle is a modern reimagining of Burberry fragrance by Riccardo Tisci – featuring the Thomas Burberry Monogram. Its angular shape is an abstract reinterpretation of a horse's hoof, engraved with our Burberry logo.
Top notes : Bergamot Essence Middle notes : Cedarwood Trio Base notes : Black Pepper Juniper
Size
150 ML
How To Use
Spray on the body or clothing. Avoid contact with eyes or irritated skin. If occurs, wash with water to clean. Keep away from fire or flame source.
BURBERRY
Founded in 1856, Burberry is a global luxury brand with a distinctive British identity. The brand has a strong reputation for design, innovation and craftsmanship.