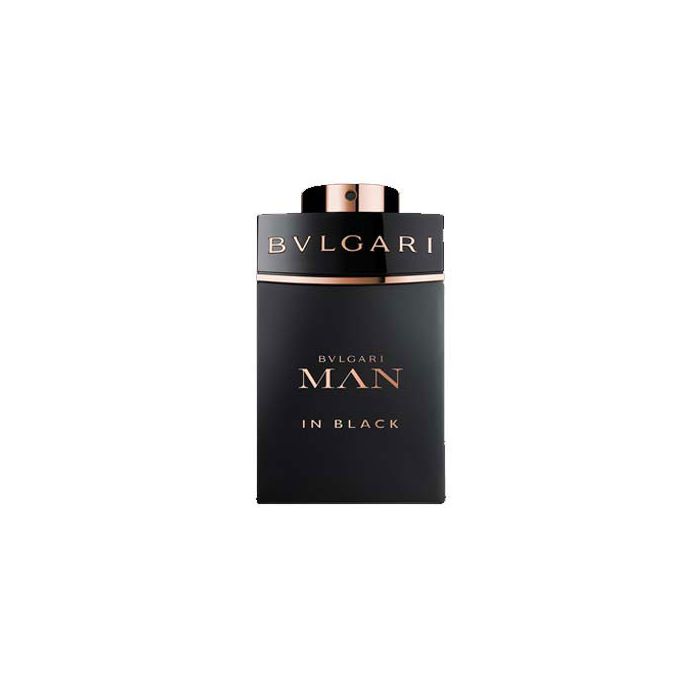 Bvlgari Man In Black EDP 100 ml
BVLGARI
An intense composition of amber, leather, spices and woods fragrance for men.
Bvlgari celebrates 130 years of existence and launches new fragrance Bvlgari Man In Black, as a flanker of the original Bvlgari Man from 2010. The fragrance is announced as bold and charismatic, inspired by the myth of the birth of Vulcan, the god of the earth, interpreted in a way that suits the modern man.
Top Notes: Vibrant Spicy Tobacco, Ambery RumMiddle Notes: Tuberose, Iris Absolute, Leather AccordBase Notes: Benzolin, Tonka Bean, Guaiac Wood
How To Use
Spray on the body or clothing. Avoid contact with eyes or irritated skin. If occurs, wash with water to clean. Keep away from fire or flame source.
BVLGARI
Bulgari (written ::Bvlgari:: using the classical Latin alphabet) is an Italian jewelry and luxury goods retailer that was founded in Rome in 1884 by Greece-born Sotirious Voulgaris. For more than a century, the brand has been synonymous with exquisite fine jewelry designs and other fine fashions. Since the fashion house began producing Bulgari perfumes in the 1990s, Bulgari's line of fragrances has attracted an equally ardent high-fashion following.
All Reviews
Parfume mahal and selera horang kaya yang sensual. Gw gambarin nih.

Paling kecintaan sama ini wangi karena tobacco, rum, and spices, leather itu aroma yang pekat untuk pria masakini. Cocok segala usia ini aroma berkelas pria deh.. ga bisa berkata kata

Hadiah buat papah

Aku beli ini buat papah. Sebelum beli aku baca2 review nya dulu dan hasilnya aku beli bvlgari ini. Wanginya cowok banget pas buat pergi ke kantor. Wanginya kecium kalo papa lewat dan itu tahan lama. Aku bakalan suruh papah beli sendiri kalo habiss

Parfum papah yang wanginya bisa serumah

Wanginya maskulin dan ngasih kesan elegan banget nih yang pake. Cuma memang rada strong dan nyengat,jd aku bilang ke papah pakenya satu kali semprot aja. Karena wanginya udah serumah

Parfumnya laki-laki

Parfum dengan aroma citrus woody sangat cocok untuk kaum pria. Aroma dari Bvlgari Man in Black ini berasal dari grapefruit, neroli, black pepper, cedar, dan masih banyak lagi. Parfum ini cocok dipakai untuk acara-acara formal.
Related Products