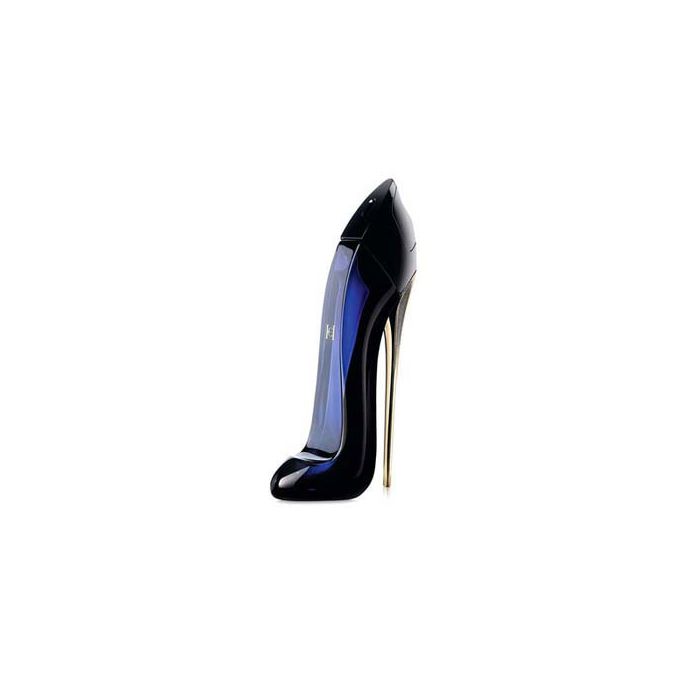 the sexy oriental fragrance that ironically named Good Girl with the message It!s so good to be bad!.
Good Girl promises an innovative and addictive combination of tuberose and roasted tonka bean, which represents the duality of a woman!s character.
Top Notes: Coffee, AlmondMiddle Notes: Orris, Tuberose, Jasmine SambacBase Notes: Vanilla, Sandalwood, Cacao, Tonka Bean
How To Use
Spray on the body or clothing. Avoid contact with eyes or irritated skin. If occurs, wash with water to clean. Keep away from fire or flame source.
CAROLINA HERRERA
Venezuelan-born American designer Carolina Herrera established her fashion house in 1980. The designer's chic, exquisite fashions achieved instant success. The brand launched its first fragrance, the eponymous Carolina Herrera for women, in 1988, and has launched a series of successful fragrances for men and women over the years. The company expanded its offering with the CH Carolina Herrera lifestyle brand in 2008, which includes accessories and home goods in addition to fashions, as well as a new series of fragrances for men and women under the CH label.
All Reviews
Deep and masculine vibe

Blind bought this n im very pleased. This is very complex fragrance but everything makes it just unique and amazing. The stiletto bottle is very cuteee, but uncomfortable to hold...

GOOD GIRL

ini wangi parfume yg paling aku sukaaa! wanginya manis tp bkn manis eneg, base notenya wangi vanilla dan ada wangi manis kopi jg enak bgt. ditambah botolnya cantik bgt ga akan nyesel beli parfume ini. buat yg kurang suka wangi musky dan suka manis tp ga eneg ini super recommended!!!

Super Sexy!

Dari botolnya sudah menggambarkan betapa sexynya parfum ini. Ini tuh wanginya perpaduan wangi white floral dan warm spicy. namun, ada hint wangi aromatic dan cacao juga. Hasilnya ini tuh jadi wangi yang bisa diibaratkan seperti perempuan cantik yang memakai long dress sexy berjalan dengan elegan namun ada hawa misteriusnya juga. hehe...
Cocok dipakai saat malam hari untuk party.

Exclusive Package

Wangi yg cocok dipakai saat party night/kondangan/acara formal.
Diawal semprot emang menusuk wanginya tp lama kelamaan jd soft wanginya.
Zuzur pernah beli carolina herrera di online shop dan ditipu karna wanginya gak sama kalau beli di cnf :( kapok beli di tempat lain.

DAMN I LOVE IT

Dari pertama nyoba aja udh suka bgt sama wanginya. Ada wangi kopi,tapi manis,tapi musky,bener2 unik tp ini wangi yg aku suka. Selain waktu itu hits banget packaging nya karena mirip sama sepatu heels,wanginya juga ikutan hits. Ya aku suka2 aja sihh my kind of scents
Related Products