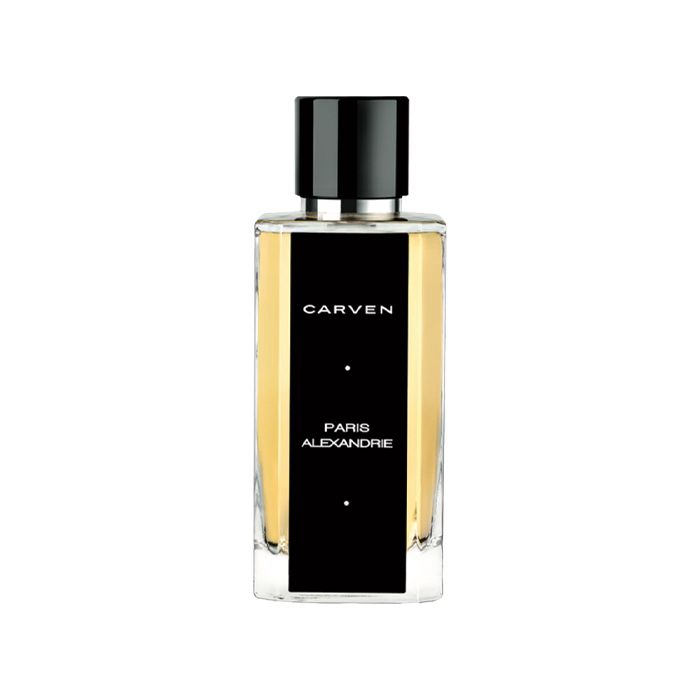 Carven Paris Alexandrie EDP 125 ml
CARVEN
Paris Alexandrie by Carven is a Aromatic Spicy fragrance for men. Paris Alexandrie was launched in 2019
The discovery of an oasis in the midst of the desert: delicate and wild Egyptian Violet Leaves in rich abundance over a carpet of tree Moss enclose the moist fragrance of wood and amber, before donning the warm notes borne by the Egyptian breeze.
Top Notes: Violet Leaf and Lavender
Middle Notes: Olibanum, Carrot Seeds, Nutmeg and Black Pepper
Base Notes: Moss and Patchouli
How To Use
Spray on the body or clothing. Avoid contact with eyes or irritated skin. If occurs, wash with water to clean. Keep away from fire or flame source.
CARVEN
Over the course of its long history, the fashion brand has always stayed loyal to the original image imprinted by its founder, madame Carven, a truly charming person with no pretentions and a great taste. Today, the Carven woman is an elegant city-dweller. A woman with a young spirit and a captivating presence, laughing gracefully, admired for her sense of style and for her typically Parisian je ne sais quoi. For this kind of woman there is only a kind of perfume.