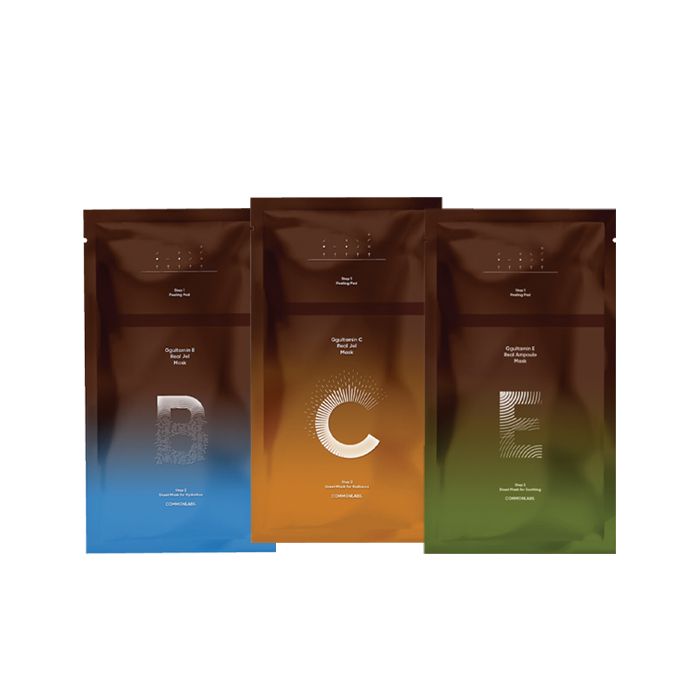 Commonlabs Gglutamin Mask B,C,E
This package consists of:
1 Commonlanbs. Gglutamin E Mask
1 Commonlanbs. Gglutamin C Mask
1 Commonlanbs. Gglutamin B Mask
Gglutamin E:
When your skin is super sensitive from exposure to external stress, you might need to use Gglutamin E real ampoule mask to soothe your skin.
Gglutamin C:
After outdoor activities and beach holidays, Gglutamin C real gel mask is your best solution.
Gglutamin B:
When your skin feels dry or when you feel a strong pulling sensation from dry skin. The Gglutamin B real gel mask is the perfect solution.
How To Use
Step 1. Gently use the peeling pad to thororughly cleanse excess dirt or residual makeup.
Step 2. Put the Real Gel Mask on your face for 10 - 20 min. After removing the mask, make sure to gently tap residual essence around the face for maximum absorption.