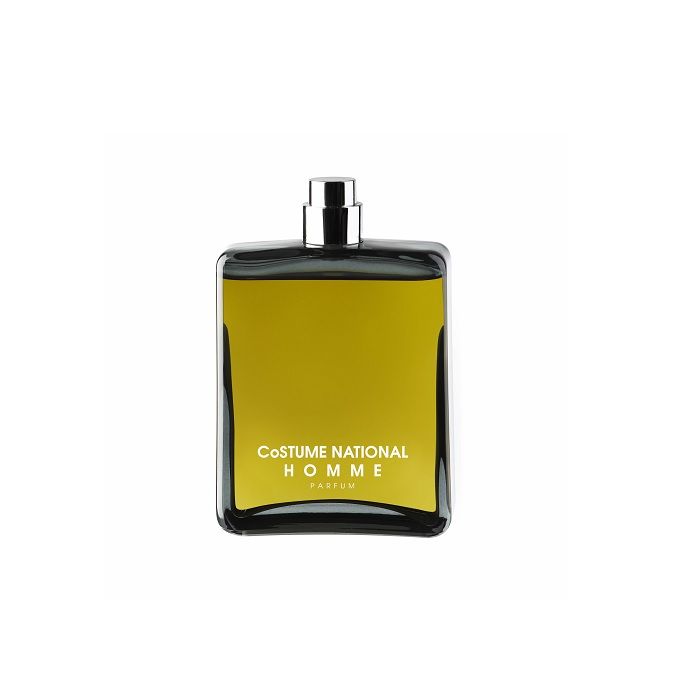 An Oriental Spicy Woody unisex fragrance.
HOMME Parfum expresses the genetic code of CoSTUME NATIONAL in its essential elegance, the purity of the ingredients and the unique Made-in-Italy design. The metropolitan and cosmopolitan spirit of CoSTUME NATIONAL HOMME Parfum interprets perfection in a sophisticated style; an aesthetic balance in which creative avant-garde meets the purity of modern lines in sensual harmony. Iconic and statuesque, the design of the bottle, sculpted by the creative genius of Ennio Capasa, is the distinctive feature of an essence expressing a unique style. The glass is tinged with grey to celebrate the sophisticated elegance of CoSTUME NATIONAL HOMME Parfum.
Top Notes: LMR* cardamom Extract, grapefruit, bergamot
Middle Notes: LMR* patchouli, LMR* cinnamon, LMR* vetiver extract
Base Notes: Musk, sandal, LMR* labdanum
How To Use
Spray on the body or clothing. Avoid contact with eyes or irritated skin. If occurs, wash with water to clean. Keep away from fire or flame source.
COSTUME NATIONAL
CoSTUME NATIONAL style has been defined edgy chic and is a blend of minimalism and Rock & Roll with a very distinctive and iconic slim sensual silhouette. The always-unique materials and cuts are the fruit of the company's on-going research to find symmetry between craftsmanship and technology, tradition and innovation, past and future. CoSTUME NATIONAL success is founded on a strong design and style identity, which has earned the recognition of the international press and top customers.