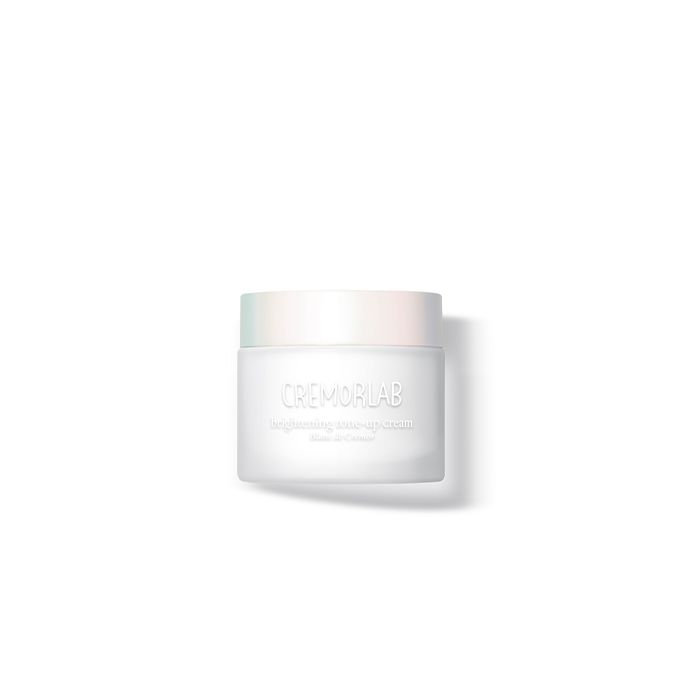 Cremorlab Blanc De Cremor Brightening Tone-Up Cream
CREMORLAB
Formulated with 7 different botanical extracts for brightening layering solution, which refines the skin tone, raises the transparency and lightens the skin complexion.
The brightening solution of fermented rice. The energy of fermented rice provides the radiance-layering solution, which fills the skin with layers of transparent light. It is the 3-stage brightening care, which replenishes the complexion with layers of glow. - Pure Clearing: Deep ocean thermal water deliver hydration and promote clear transparent skin- Mela Control: Control of dark spots, it adds a radiance of every layer of the skin- Mega Bright: Contain Cheongju (Korean rice wine) to help revitalize pigmentation, dry and dull skin for healthy-looking skin.
- T.E.N Water- Glow Boosting Ferment: Oryza sativa (rice) bran extract, Rice Ferment Filtrate (sake), Monascus (rice ferment)- Giga White: 7 botanical extracts in the Swiss Alps- Bisabolol
How To Use
1. Apply the proper amount of the cream2. Apply onto the face and gently massage until completely absorbed3. Press gently with a body temperature of the palms for better absorption and adherence
CREMORLAB
Catholic Medical Center joined to create a professional research development team, the Hydro Therapy Research Institute to launch Cremorlab, the cosmetic brand that delivers Geumjin hot spring water as an ideal ingredient for skin. Cremorlab, which combines Cremor with Lab is a natural healing cosmeceutical developed through extensive R&D. Their philosophy is to combine natural energy with research-based scientific development.
Related Products