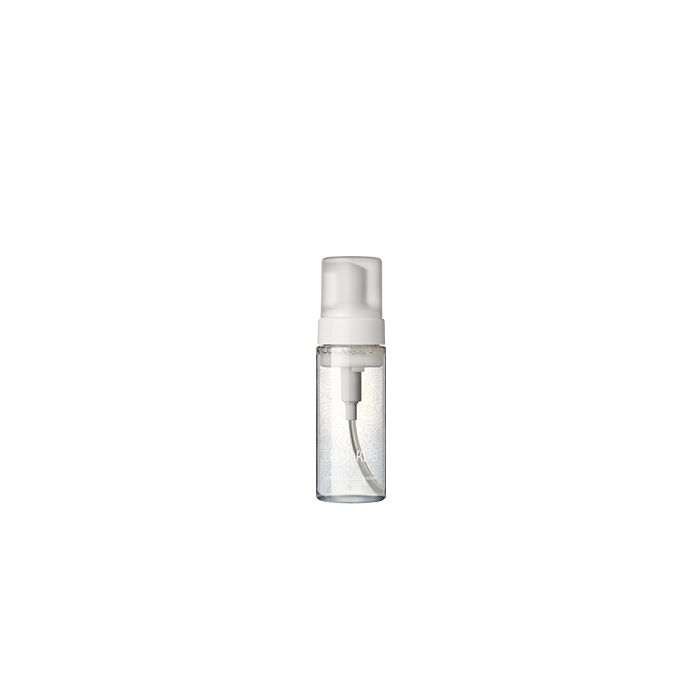 Cremorlab T.E.N Cremor Gentle Foaming Cleanser 145 ml
CREMORLAB
Cleanser and balance oil and moisture. Bubble cleanser whose lavish bubbles cleanses skin impurities clearly while keeping the skin moisturized and purifying pores without irritation.
Formula: Fine and lavish bubbles
A mousse-type cleanser with moist and fine bubbles that rub off skin waste completely with natural moisturizing ingredients that leave a moist feeling on the skin.
Fragrance: Bulgarian rose type called a noble aroma
Formulated without paraben, benzophenone, mineral oil and artificial color.
T.E.N.Water: 10-mineral crystals, skin energy, oxygenation, skin regenerationAlgae extract: Moisturizes, Purifying, supplies skin with natural minerals and vitaminsGelidium Cartilagineum Extract: Moisturizes, PurifyingCamellia Sinensis Leaf Extract: Soothing, Tone Up
How To Use
Pump 1-2 times on the palm and massage over wet skin in a circular motion. Rinse thoroughly with lukewarm water.
CREMORLAB
Catholic Medical Center joined to create a professional research development team, the Hydro Therapy Research Institute to launch Cremorlab, the cosmetic brand that delivers Geumjin hot spring water as an ideal ingredient for skin. Cremorlab, which combines Cremor with Lab is a natural healing cosmeceutical developed through extensive R&D. Their philosophy is to combine natural energy with research-based scientific development.
All Reviews
Gentle cleanser but a little drying

Pake ini klo sering2 tuh endingnya bikin kulitku makin kering, ngga tau kenapa. Padahal suka dia karena teskturnya lembut banget dan busanya juga creamy.

foamyy

biasanya kurang suka sama fw yang foamy gt krn pasti bikin kulit jd kering bgt .tp pake ini tuh beda, kulit sama sekali ga kering dan malah lembab. cuma kurang friendly kalo mau dibawa2

FOAMING CLEANSER

buat yg kulitnya dry ini bagus bgt sih parah. padahal dia tekstur nya foamy banget tp pas dipake ke kulit lembut bgt dan kata BA nya partikel nya tuh kyk molekul kecil2 gitu jd bagus bgt buat penetrate ke dalam kulit. after taste nya sama sekali ga bikin kulit ketarik. dari dulu gapernah sesuka ini sama facial wash yg foamy tp ini rekomen bgt sih
Related Products
Quick View

CREMORLAB

Cremorlab T.E.N Cremor Mineral Water 50 ml

Out Of Stock

Quick View

CREMORLAB

Cremorlab T.E.N Cremor Cleansing Veil 70 sheets

Quick View

LEADERS

Leaders Calming Clear Milk Peel Cleansing Balm 180 ml