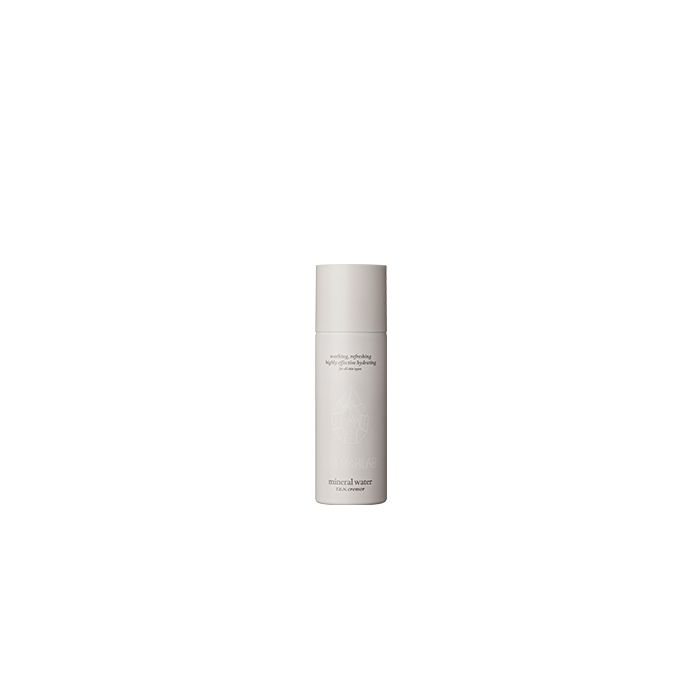 Cremorlab T.E.N Cremor Mineral Water 50 ml
CREMORLAB
Moisturizes, calms and enhance luster Mineral Mist is enriched with mineral components that moisturize, soothe and soften the skin.
Formula: Water essence, of full moisture feel without stickinessContainer: Fine mist sprayFragrance: Delicate rose aromaFormulated without: Paraben, Benzophenone, Mineral Oil, artificial Color
T.E.N.Water: 10-mineral crystals, skin energy, oxygenation, skin regenerationHamamelis Virginiana (Witch Hazel) Water: Hydrating, MoisturizingGlycyrrhiza Glabra (Licorice) Root Extract: soothes &amp, skin trouble healingCentella Asiatica Extract: soothes, skin regenerationYeast Extract: provides healthy-looking, lifting
How To Use
Whenever your skin is dry, close your eyes and then spray evenly it onto your Face from about 20cm. Then, dry it naturally or pat down lightly on your face to absorb excess.
CREMORLAB
Catholic Medical Center joined to create a professional research development team, the Hydro Therapy Research Institute to launch Cremorlab, the cosmetic brand that delivers Geumjin hot spring water as an ideal ingredient for skin. Cremorlab, which combines Cremor with Lab is a natural healing cosmeceutical developed through extensive R&D. Their philosophy is to combine natural energy with research-based scientific development.
All Reviews
CREMOR MINERAL WATER

Beli ini karena di tawarin sama BA nya CnF pas lagi beli gel creamnya dan karena lg diskon jg,sekalian masuk keranjang deh. Untunglah gak nyesel beli ini, facemist ini seger banget pas di semprot ke wajah, efek dinginnya kerasa banget, bahkan lebih seger dari avene. Selain bikin seger, klaimnya dia yg menghidrasi kulit jg beneran kerasa.

Favorittt!

sensasi seger pake ini Beda dengan face spray water yg biasanya isinya air sm oxigen doang,ini bener2 ada skincarenya. butirannya halus dan menyebarnya enak gak effort. si isi 50 ml ini suka aku bawa kemana2 dan enak dipake kpn ajaa~ hydrating dan calming bgt
Related Products
Quick View

CREMORLAB

Cremorlab T.E.N Mineral Water 120 ml

Out Of Stock

Quick View

THANK YOU FARMER

Thank You Farmer Miracle Age Repair Toner 150 ml

Quick View

THANK YOU FARMER

THANK YOU FARMER True Water Deep Toner