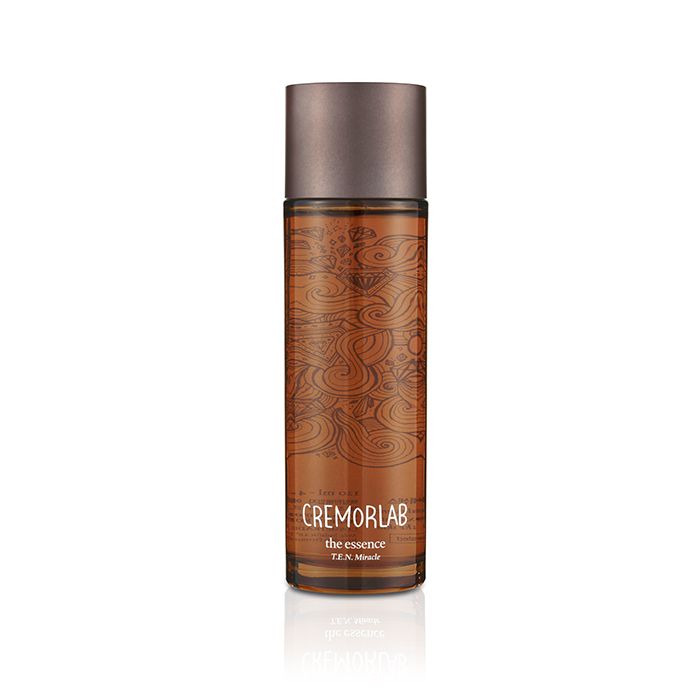 Cremorlab T.E.N Miracle The Essence 120 ml
CREMORLAB
Skin-reinforced mineral essence with the powerful vitality of the T.E.N.™ Water and T.E.N. Mistletoe™, helping to boost antioxidant benefits and soothe the skin
1. The essential mineral source with 10 ingredients
It is a revolutionary mineral-source red-hot spring water that contains only 10 essential ingredients without any unnecessary ingredients.
It maximizes the mineral effect of T.E.N. ™ Water and delivers mineral energy deep into the skin. It provides the best skin solution by enhancing oil and moisture balance, skin elasticity, texture, tone and vitality.
2. Mineral Hydro-aid effect of Micro T.E.N. ™
It is a Micro T.E.N.™ encapsulated in liposome formula similar to skin lipid membrane with T.E.N. ™ water with hot spring water rich in essential minerals and rare minerals for the first time.
3. A more powerful self-sustainability of Viscum Album (Mistletoe) Extract with special technology
Viscum Album (Mistletoe) Extract which has survived the highlands and the cold, is extracted by T.E.N.™ Water by low temperature ultrasonic method, and the rich minerals are condensed along with the antioxidant component. Cremorlab's special mistletoe has a powerful antioxidant effect that increases the natural regenerative power of the skin, giving the skin elasticity and vitality.
4. The softening concentrated essence that wish to constantly use
Innovative liposome technology with a skin-like structure gives the skin rich moisturizing effect. A softening concentrated water essence formulation gently adheres to the skin without stickiness even repeatedly apply to skin. It also helps to absorb the skin care products that will be used in the next step and optimizes the skin base.
5. Verified safe prescription
Contains only 10 ingredients that have been rigorously tested for components. It fills the skin with pure mineral energy without irritation, and can be used for sensitive skin.
Onsen-Sui, Butylene Glycol, 1,2-Hexanediol, Viscum Album (Mistletoe) Extract, Castanea Crenata (Chestnut) Shell Extract, Panthenol, Xanthan Gum, Hydrogenated Lecithin, Caprylic/Capric Triglyceride, Disodium EDTA
How To Use
Aplikasikan essence secara perlahan dari dalam ke luar wajah lalu tepuk secara perlahan.
CREMORLAB
Catholic Medical Center joined to create a professional research development team, the Hydro Therapy Research Institute to launch Cremorlab, the cosmetic brand that delivers Geumjin hot spring water as an ideal ingredient for skin. Cremorlab, which combines Cremor with Lab is a natural healing cosmeceutical developed through extensive R&D. Their philosophy is to combine natural energy with research-based scientific development.