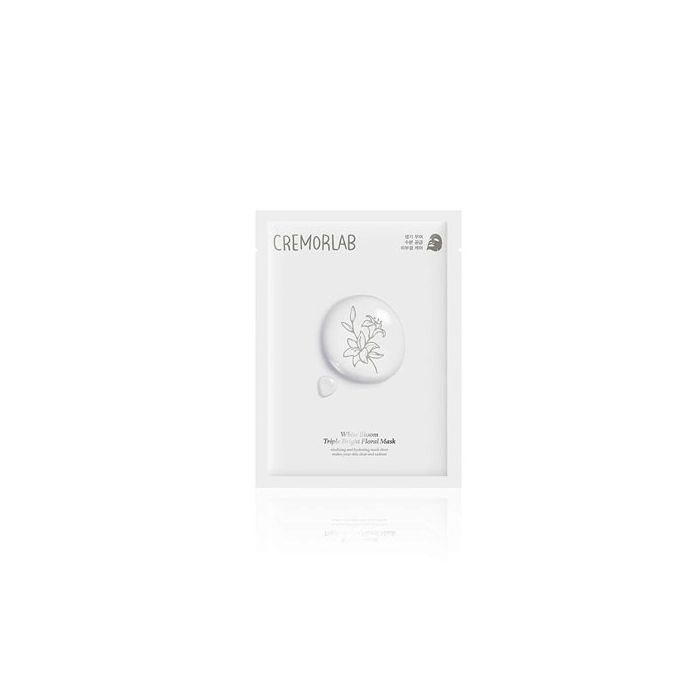 Cremorlab White Bloom Triple Bright Floral Mask 25 G
CREMORLAB
Brightening, refreshing, highly effective hydrating (for all skin types). The keratin arranges the surface, and brightens the skin ton, which is blended LiliumTigrinumExtract in T.E.N. Water
Mask Type 100 percent natural facial mask LiliumTigrinumExtract Tannin purifies the skin and arranges the keratin Botanical extract brightens the dark skin 100 percent natural sheet based eco-friendly material is contacted to be soft and outstanding
T.E.N. Water 10-mineral crystals, skin energy, oxygenation, skin regeneration, Lilium Tigrinum Extract provides healthy-looking, brightening, Brassica OleraceaItalica(Broccoli) Extract brightening, hydrating
How To Use
1. After washing, apply toner. Gently remove mask from packaging and place on face; the side that peels off the cover should be placed onto the face.
2. Remove the mask after 20-30 minutes, and gently pat remaining essence into the face and neck.
CREMORLAB
Catholic Medical Center joined to create a professional research development team, the Hydro Therapy Research Institute to launch Cremorlab, the cosmetic brand that delivers Geumjin hot spring water as an ideal ingredient for skin. Cremorlab, which combines Cremor with Lab is a natural healing cosmeceutical developed through extensive R&D. Their philosophy is to combine natural energy with research-based scientific development.