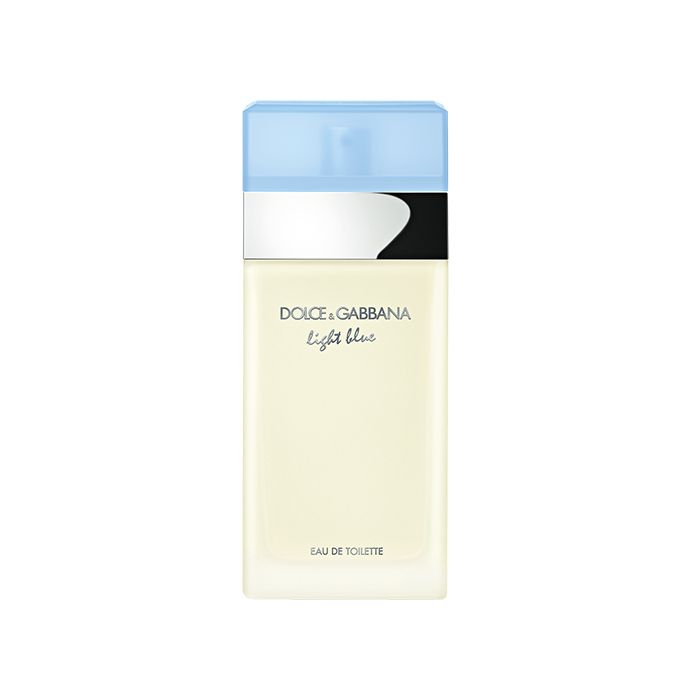 Light Blue: the quintessence of the joy of life and seduction by Dolce&Gabbana.
All the essence of a sunny summer day is enclosed in this lively, fresh, floral and fruity fragrance that evokes the sensuality of the Mediterranean woman.
A timeless design, the Light Blue shape is confident but always very feminine. Its light blue cap evokes the clear skies of the Mediterranean landscape. The bottle itself is strong, reflecting today's modern woman.
FLORAL FRUITY
Top Notes : Lemon & Granny Smith Apple
Heart Notes: Bamboo, Jasmine
Base Notes: Cedarwood & Musky Notes
How To Use
Spray on the body or clothing. Avoid contact with eyes or irritated skin. If occurs, wash with water to clean. Keep away from fire or flame source.
DOLCE & GABBANA
Dolce Gabbana is an Italian fashion house founded by two Italian Designers, Domenico Dolce and Stefano Gabbana in 1985. Dolce & Gabbana's perfume line is the unmissable accessory to express your mood every day. As clothing defines women and men shapes, fragrances are the gateway to their souls. Every Dolce&Gabbana fragrance accompany men & women to be themselves in the most crazy & important moments of their lives: the joy of loving, of seducing, of being romantic or cruel, of being who you are, a real woman or a real man with your contrasts.
All Reviews
My perfect scent

Aromanya segar dan summer scent banget, sudah bertahun2 pakai parfum ini n tidak akan berpindah ke lain hati

Nice choice

Use it since rp. 380.000 wkkwkwk
Related Products