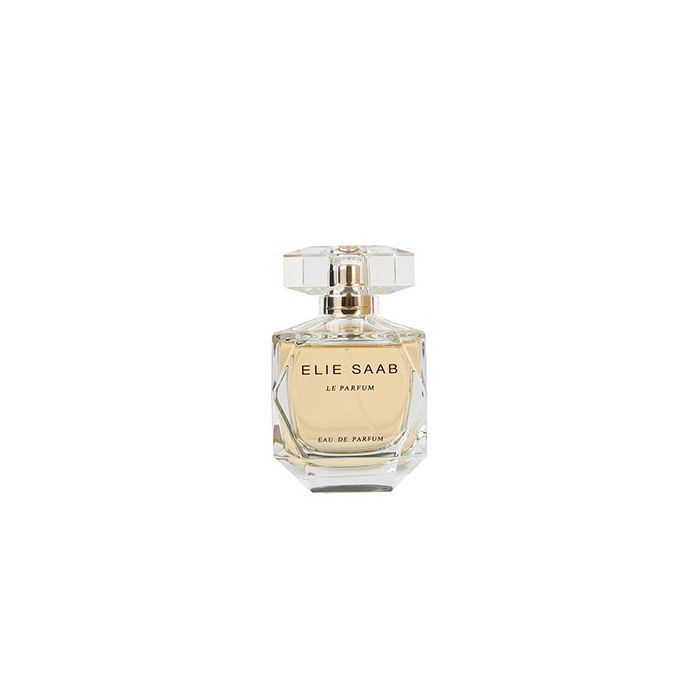 This is a white floral-woody fragrance for women.
The first fragrance from the Lebanese haute couture designer is simply called Le Parfum. After 279 trial versions, an ultra feminine flowery woody composition has been selected for this perfume signed by perfumer Francis Kurkdjian.
Top Notes: Orange BlossomMiddle Notes: Jasmine, Grandiflorium, SambacBase Notes: Cedar, Patchouli, Rose Honey Accord
How To Use
Spray on the body or clothing. Avoid contact with eyes or irritated skin. If occurs, wash with water to clean. Keep away from fire or flame source.
ELIE SAAB
Lebanese designer Elie Saab created his first fragrance in 2011, ELIE SAAB Le Parfum. His fashion work initially specialized in bridal couture but has since extended to equally stunning scents.
All Reviews
ELIE SAAB LE PARFUM

Aroma Le Parfum dibuka dengan komposisi dari orange blossom pada top notes, kemudian dilanjutkan dengan aroma dari Jasmine pada middle notes, dan ditutup dengan kombinasi dari Patchouli, Virginia Cedar, Rose, dan White Honey pada Base Notes.
Top Notes : Orange Blossom

Middle Notes : Jasmine

Base Notes : Rose, Honey, Virginia Cedar, Patchouli

Elie Saab Le Parfum memiliki klasifikasi aroma Floral yang manis, dengan sedikit aroma jeruk, dan sedikit aroma bedak di dalamnya. Cocok dipakai untuk orang yang feminin atau menyukai aroma yang lembut dan unik.

Parfum ini cocok dipakai baik siang maupun malam pada aktivitas formal seperti kerja, meeting, rapat atau non formal seperti berkumpul dengan teman. Le Parfum merupakan parfum yang simpel, elegan, dan mewah. Botol dari parfum ini didesain oleh Syvie De France.

ampun ini enak parah

aku gak tau harus tulis apa. ini wanginya enak bangetttttt. kalo habis aku langsung beli ini. tapi jarang2 sih pakenyaa cuman buat ada acara ajaa. harganya lumayan tapi emang seenak itu guysss

Elegant Lady

Pick this!! kalau lagi cari wangi yang elegant & mahal. Cukup spray dikiiiiitttttt aja dan kamu bakalan smell sooooo good all day all night long. Tahan lama banget ini parfumnya dan cukup pake dikit ya, kalo kebanyakan bisa pusing kleyengan karena wanginya emang semerbak banget
Related Products