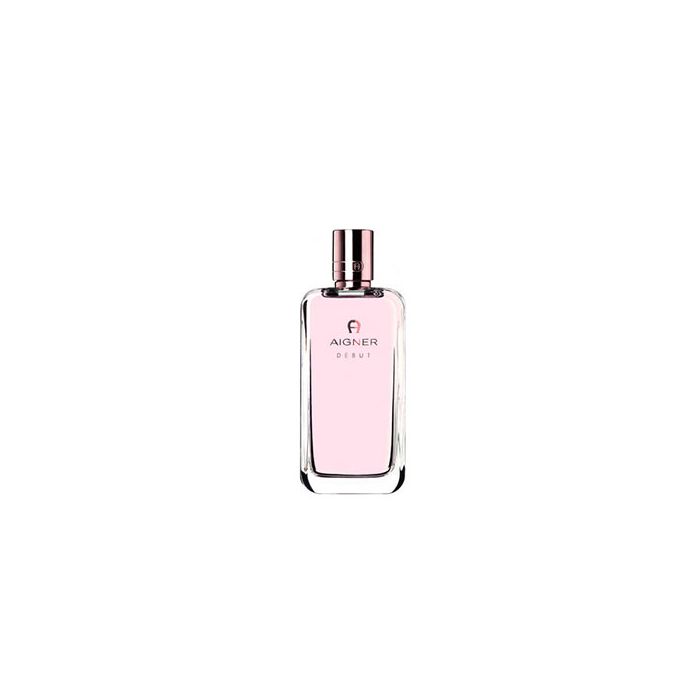 A citrus fragrance for woman with a taste of white floral.
Aigner Debut is inspired by an elegant woman in a satin dress who attracts everyone!s attention and lures you with her beauty at first glance.
Top Notes: Bergamot, Mandarin, Grapefruit, Green Apple, Petitgrain Middle Notes: Luminous Orange Blossom, Water Lily, Jasmine, Sunflower Seed Base Notes: Patchouli, Cedar, Vanilla, White Musk, Oak Moss
How To Use
Spray on the body or clothing. Avoid contact with eyes or irritated skin. If occurs, wash with water to clean. Keep away from fire or flame source.
ETIENNE AIGNER
Etienne Aigner AG is a luxury accessories house based in Munich, Germany. Founded by Etienne Aigner in 1949, the brand is known around the world for its quality and craftsmanship in bags, wallets and accessories, and for its signature dark red leather that echoes the color of fine chianti.In the 1970s and 1980s, Etienne Aigner added to its product offerings such items as silk scarves, men's and women's clothing, watches, jewelry and fragrances.
All Reviews
DEBUT

This is will be my fav perfume!!!! Must item in my bag. Kalo yang senang nya wangi strawberry, dan wangi2 manis sejenisnya, ini tdk recomended, krn ini wangi emg utk wanita yg mature/matang atau memang suka dengan wangi2 old jaman emak emak kita mkn ya. Ini khusu utk yg addict wangi yg oldest gitu lah. Gila baju gw dimasukin ke keranjang baju kotor/laundry basket aja, itu masih aja kecium nyebar wanginya. Segila itu gw cinta sama ini perfume.

Sillage level: high

Parfum ini wanginya super nyebar.. jadi seharian bisa wangi terus dan kecium sama orang orang sekitar. Wanginya feminin. Manis tapi ada sedikit spicy nya.

Nice Perfume

Wanginya fresh,tahan wanginya 5 sampe 6 jam,cocok utk sehari hari,ke kantor,kampus.
Related Products