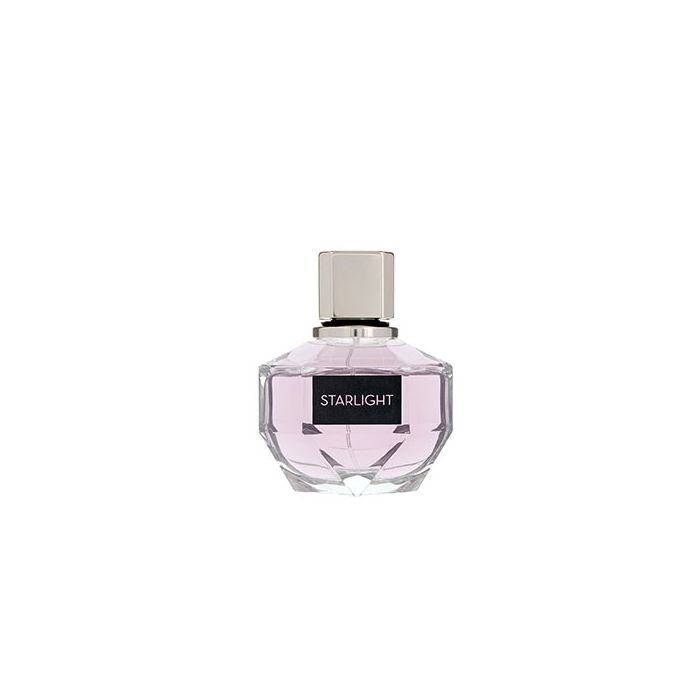 A new, luxury, and fruity-sweet fragrance for woman, with its elegant, mysterious, and created of top quality ingredients.
Starlight from Etienne Aigner is dedicated to lady, a woman of style, who radiates with elegance of new age. The bottle of the new edition of Aigner Starlight shines like a real star that made of glass and it seduces gently and elusively with its pale nuances, just like any stars in the sky.
Top Notes: Bergamot, Pineapple
Middle Notes: Caraway, Jasmine, Big Strawberry
Base Notes: Patchouli, Sandalwood, Musk, Vanilla
How To Use
Spray on the body or clothing. Avoid contact with eyes or irritated skin. If occurs, wash with water to clean. Keep away from fire or flame source.
ETIENNE AIGNER
Etienne Aigner AG is a luxury accessories house based in Munich, Germany. Founded by Etienne Aigner in 1949, the brand is known around the world for its quality and craftsmanship in bags, wallets and accessories, and for its signature dark red leather that echoes the color of fine chianti.In the 1970s and 1980s, Etienne Aigner added to its product offerings such items as silk scarves, men's and women's clothing, watches, jewelry and fragrances.
All Reviews
Floral and fruity

Liat dari bentuknya aja udah cantik bangett layaknya starlight. new, luxury, and fruity-sweet fragrance for woman, Aku suka wangi mewah sweet fruity gitu karna jadinya soft elegan. Aku beli baru satu kali aja langsung ke store cnf di pvj pastil bakal beli lagi kalo abis. Ini tahan lama di baju aku jadi semerbak.

Shines like a real star!

Packaging botolnya super cantik. Wanginya tuh perpaduan wangi sweet, fruity dan patchouli. tapi ada sedikit spicy nya juga. Perpaduan wewangian tersebut tuh menyatu jadi satu kesatuan wangi yang cantik nan elegan.
menurutku parfum ini bisa dipakai siang atau malam hari juga cocok. Ketahanannya sekitar 6-7 jam.

Kado orang tua tercinta

Saya membeli produk ini untuk kado orang tua saya, Puji Tuhan, beliau suka banget parfum ini dan sudah pakai kurang lebih 2 tahun belakangan ini. Wanginya enak, kemasan cantik, dan elegan.

No doubt!

Yeah, no doubt for this one! I've been using this for almost 5 years, and still amazing!I think, this is made for unisex also. The smell is pretty good, smooth yet long lasting on your skin. Again, believe me! But, I'd say it's better to spray this for night event, only 3-4 sprays then you'll become a queen for sure! haha ;D
Related Products