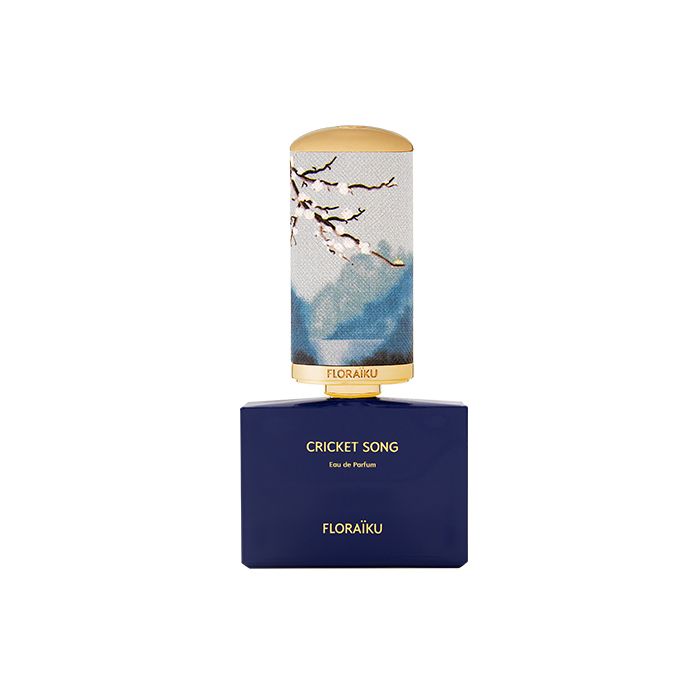 Floraiku Cricket Song EDP 50 + 10 ml
FLORAIKU
In Cricket Song, Bergamot and Vetiver oils complement the Magnolia's heady aroma to create a dry sweet scent. And a nostalgic and powdery effect, like the voice of Ella Fitzgerald, singing and swinging with the crickets when feeling blue, in an eponym song.
Walking in the darkness A cricket song How torrid the heat is!
BERGAMOT OIL MAGNOLIA OIL VETIVER OIL
How To Use
Spray on the body or clothing. Avoid contact with eyes or irritated skin. If occurs, wash with water to clean. Keep away from fire or flame source.
FLORAIKU
Floraïku is inspired by the Asian sophistication, its sense of refinement, excellence and detail. Each of the three collections pays a tribute to specific ceremonies that are part of eastern culture, where flowers, teas and incenses play a main role. Each perfume is named after a dedicated haiku, a form of Japanese literature highly connected to nature and life. Floraïku fragrances are composed in a same way; a short formula honouring precious natural ingredients.Perfume as a poem.