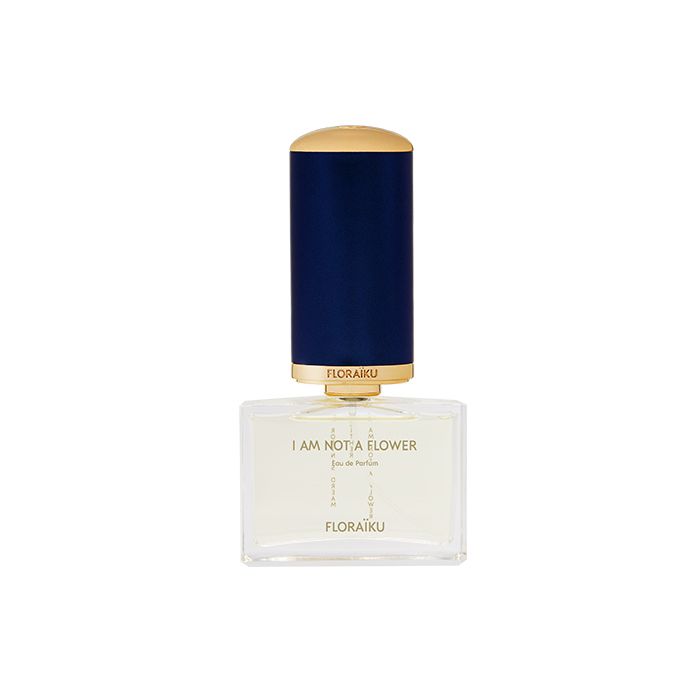 Floraiku I Am Not A Flower EDP 50 + 10 ml
FLORAIKU
With its main notes of Ginger oil, Amber oil and Sandalwood oil, I am not a Flower claims its woody and depth character, plays a trick with olfactive imaginary, dressed in mystery with its night blue cap, delivering an intense and long trail thanks to precious and noble ingredients.
I am not a flower Neither A robin dream
GINGER OIL AMBER OIL SANDALWOOD OIL
How To Use
Spray on the body or clothing. Avoid contact with eyes or irritated skin. If occurs, wash with water to clean. Keep away from fire or flame source.
FLORAIKU
Floraïku is inspired by the Asian sophistication, its sense of refinement, excellence and detail. Each of the three collections pays a tribute to specific ceremonies that are part of eastern culture, where flowers, teas and incenses play a main role. Each perfume is named after a dedicated haiku, a form of Japanese literature highly connected to nature and life. Floraïku fragrances are composed in a same way; a short formula honouring precious natural ingredients.Perfume as a poem.
Kamu Mungkin Juga Suka