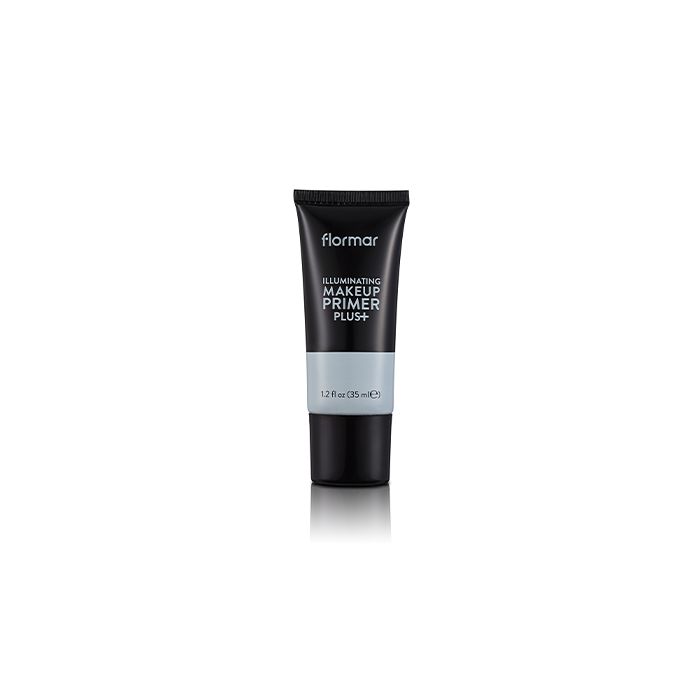 Flormar Illuminating Primer Makeup Base Plus
FLORMAR
More than just an ordinary base. Provides a long lasting flawless appearance also enables brightness and illuminating effect to teint make-up.
How To Use
Apply a daily moisturizer to the face and wait a few minutes for it be absorbed. Then apply Illuminating Makeup Primer Plus+ gently to face and neck area (except eye contour). Continue with a foundation.
FLORMAR
Flormar is a cosmetic brand from Milan, Italy that was moved to Turkey in 1972 and has since become #1 cosmetic brand in Turki. The brand represents women who are fun, dynamic and energertic.
All Reviews
makeup base plus

Baru-baru ini, saya mencoba Flormar Illuminating Primer Make-Up Base, primer yang katanya memiliki hasil akhir soft matte dan punya kemampuan menjaga makeup yang cukup baik. Okelah, langsung saya uji dong.
Kemasannya standar, berbentuk tube dan dalam balutan warna hitam-putih. Namun, ada satu poin yang saya suka. Meski harganya cukup terjangkau, produk ini punya material yang cukup kokoh dengan lapisan yang tidak tipis. Tutupnya tidak gampang lepas, meski Anda membawanya dalam tas (bukan makeup pouch) dan terguncang-guncang. Hal ini penting banget kalau Anda selalu membawa produk makeup esensial ke mana-mana.
Related Products