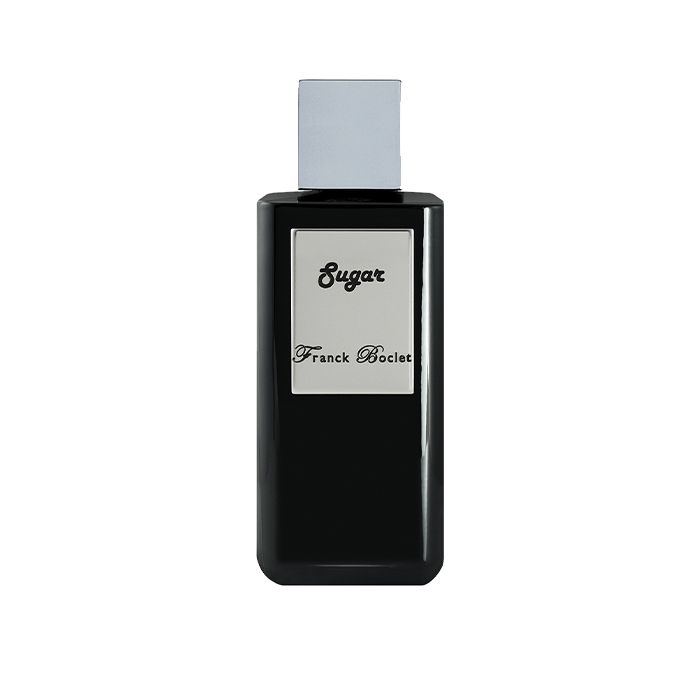 Like a delicious Marshmallow, the notes are greedy, tangy, fruity and amber.
In the lead, bergamot, Marshmallow, blackcurrant, honey and coconut, the fruity and greedy heart is brought by pear, jasmine, peach, vanilla, and caramel. The fragrance finally closes on the notes of orange blossom and raspberry combined with those of white musk and violet. A romantic and sensual chord such as the song for a vintage return "sugar sugar, you are my candy girl and you got me wanting you.."
Top Notes: Bergamot, Marshmallow, Blackcurrant, Honey, Coconut
Middle Notes: Pear, Jasmine, Peach, Vanilla, Caramel
Base Notes: Orange Blossom, Raspberry , White Musk, Violet.
How To Use
Spray on the body or clothing. Avoid contact with eyes or irritated skin. If occurs, wash with water to clean. Keep away from fire or flame source.
FRANCK BOCLET
Franck Boclet is the only artistic director of fashion to create niche perfumes. 'I wanted to create perfumes with a strong personality, an exception, giving emotion and sensuality in harmony with our mood and our soul. Our collections allow us to offer a palette of different fragrances so that everyone can showcase their personality.'. Present in more than 500 international outlets, the brand proposes two lines of exceptional perfumes: fragrance collection, with a range of 24 perfumes (Eau de perfume) different to 20% concentration, and the line rock & riot (perfume extract) with 2 Collections Black Edition and the new ivory edition collection.
Semua Ulasan
Sugar is not all about the sugar... it is very pleasant

It is very pleasant...and delicious! For me It is like a mix between sweet & dark perfumes like black opium by Yves Saint laurent, and other brighter but still sweet fragances like baccarat Rouge 540 by MFK. and It has very good ingredientes and a 40% concentration which gives a very good performance to the perfume.
The opening is very nice, sweet and intense. I usually dont like very much perfumes with honey but here It is very Well blended so It doenst disturb me at any time. The sweetness at opening is a bit fruity and It becomes a bit more flowery to the dry down. High concentration of caramel and musk finish this perfume thought for sweet tooths.
The performance is very good. More than 8 hours on skin with a moderate but good projection. This is not for discreet people. Unisex but maybe leaning a bit more in the femenine side, but if you are a Guy and you like BR540 probably you would like sugar as Well.