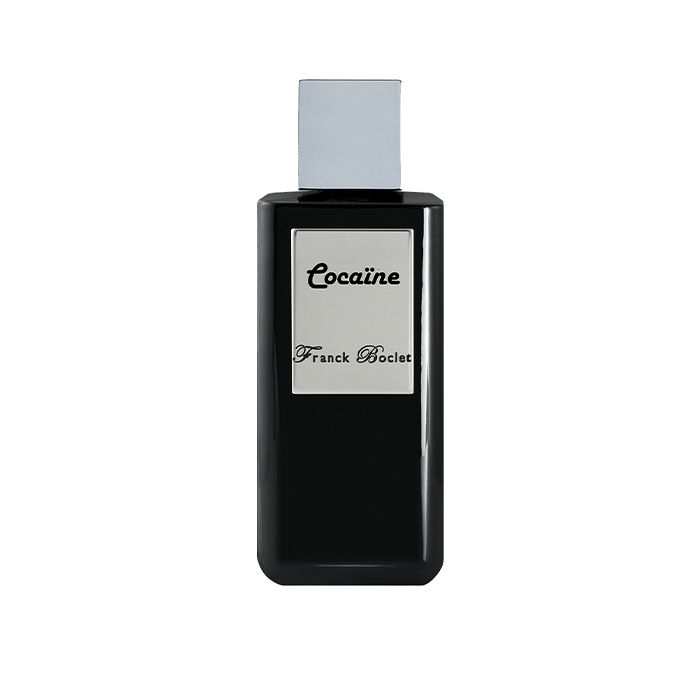 Cocaine is a fragrance with notes from the Sun, floral and Oriental notes. a In the lead, pink berries, bitter orange, tobacco and caramel give a warm and generous start. The floral heart with the Orchid, the lily and the Tuberose bring freshness while in the background note, patchouli, vanilla, Monoi give it an Oriental harmony for an exotic journey.
Like the most popular rock song, "If you wanna hang out, you've got to take her out; cocaine, a totally addictive fragrance! - Press release of the brand
Top Notes: Red Berries, Bitter Orange, Tobacco, Caramel
Middle Notes: Orchid, Lily, Tuberose
Base Notes: Patchouli, Vanilla, Monoi Oil
How To Use
Spray on the body or clothing. Avoid contact with eyes or irritated skin. If occurs, wash with water to clean. Keep away from fire or flame source.
FRANCK BOCLET
Franck Boclet is the only artistic director of fashion to create niche perfumes. 'I wanted to create perfumes with a strong personality, an exception, giving emotion and sensuality in harmony with our mood and our soul. Our collections allow us to offer a palette of different fragrances so that everyone can showcase their personality.'. Present in more than 500 international outlets, the brand proposes two lines of exceptional perfumes: fragrance collection, with a range of 24 perfumes (Eau de perfume) different to 20% concentration, and the line rock & riot (perfume extract) with 2 Collections Black Edition and the new ivory edition collection.
Kamu Mungkin Juga Suka
Semua Ulasan
Luar biasa.....

Really unusual and uniquely beautiful perfume. At first I couldn't quite understand it, it was such a weird experience to smell it for the first time! Like wet tuberose soaked in chemicals used to sanitize a swimming pool, and the pink mouthwash they give you to swill at the dentist. Hyper realistic white florals but on steroids, not sweet, but very unique with the mix of strange background notes. Overwhelmingly strong at first, as it wears it mellows but the swimming pool is (thankfully) still present. It's weirdly addictive. Dries down like a vanilla white floral with a hint of expensive sun tan lotion. It stayed on my skin extremely well and was still wafting around me for hours. When I woke up the next morning, I found myself craving another hit. This one is definitely a gateway drug, and I'm now officially an addict.