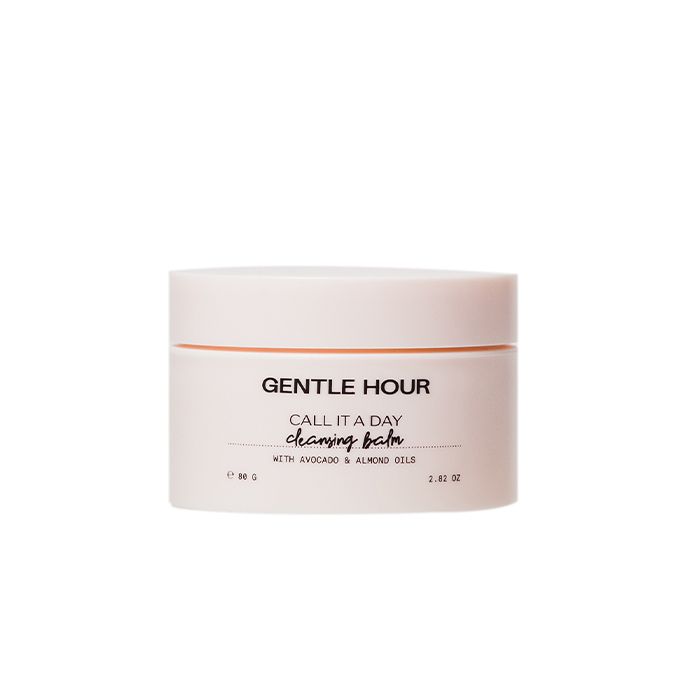 Gentle Hour Call It A Day Cleansing Balm 80gr
GENTLE HOUR
Melts Away Makeup, Pollutants, and Impurities
It's time to call it a day with the goodness inside this jar. This balm-to-oil formula melts away makeup, pollutants and impurities without compromising skin barrier. Thanks to antioxidants-rich avocado and almond oils, this balm leaves your skin soft, smooth, and perfectly conditioned - with a side of happiness.
Avocado Oil
Moisturizing, anti-inflammatory, and revitalizing; avocado oil keeps your skin feeling soft and loved, the perfect respite after a long day at work.
Almond Oil
Its natural skin-conditioning qualities are soothing to the skin while giving you that extra boost to fight against flaky skin.
How To Use
Scoop a small amount using spatula. Using fingertips, gently massage onto dry skin with circular motions to transform the balm to an oil to rid impurities. Then, add a little water to emulsify the oil into a rich milk and watch as your long, tiring day melts away. Rinse thoroughly with warm water.
GENTLE HOUR
For years, we were told that flawless and perfectly poreless skin should be the ultimate goal of skin care. However, here at Gentle Hour, we believe that healthy skin looks a little different from one person to another. It might look clear or sometimes slightly oily with the occasional spots, or anything in between, but healthy skin is our skin at its most stabilized state. This is the point where our skin is at its best to deal with external aggressors or breakouts without leaving any lasting damage. Gentle Hour products are created to help keep us and our skin healthy and happy, so we are free to explore the world or even dig deep within yourself to find what truly matters because life should be about more than just worrying about how your skin looks.