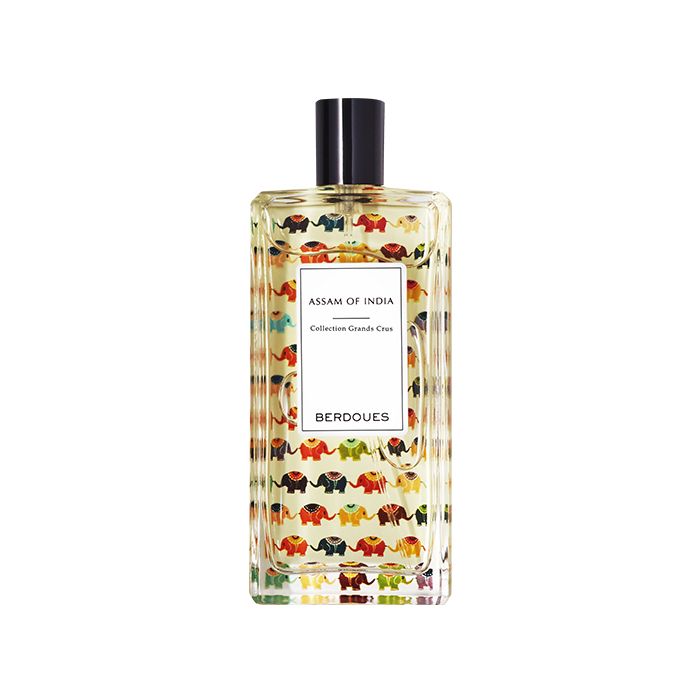 Fresh spicy fragrance for men and women
Assam of India conjures up the tea plains of Assam, in North-East India. Berdoues perfumers set out in search of these black Assam tea leaves grown at very low altitude – sea level – that reveal an exceptional character that mirrors India. It is the result of the unique blend of citron from Menton, tea from India and sandalwood from Mysore. Assam of India retains the natural elegance of the tea leaves yet ennobles the substance of an Indian tea to new heights.
Top Notes : Citron / lemon Middle Notes : Assam tea leaves Bottom Notes : Sandalwood
Size
100 ML
How To Use
Spray on the body or clothing. Avoid contact with eyes or irritated skin. If occurs, wash with water to clean. Keep away from fire or flame source.
BERDOUES GRAND CRUS
Each Grand Cru expresses one world's region and offers a unique interpretation of its olfactory identity. The very first waft conjures up a voyage, an immersion…
Semua Ulasan
Fresh and Lime

Review Jujur :
Wangi ozonic, fresh, green citrusy and aromatic woody.

Bisa aku representasikan kalian tau drink from cocacola company SPRITE

1 KATA SEPERTI ITU.

Aku suka sih aroma fresh citrus aromatic and lime nya. Aromanya beneran kaya sprite cuy.

Untuk ketahanan, dibadan aku lumayan bisa 6 jam di aktivitas santai bukan mobile ya.

Untuk Grand-Crus ini salah satu andalan dan best sellernya.

Familiar? Mirip dengan elizabeth arden green tea. Pada jamannya cuma E.A yang punya parfume dengan aroma greentea pertama kali.

REPLICA Tea Escape Maison Martin Margiela for women AROMAnya hampir setipe dengan GrandCrus ini.