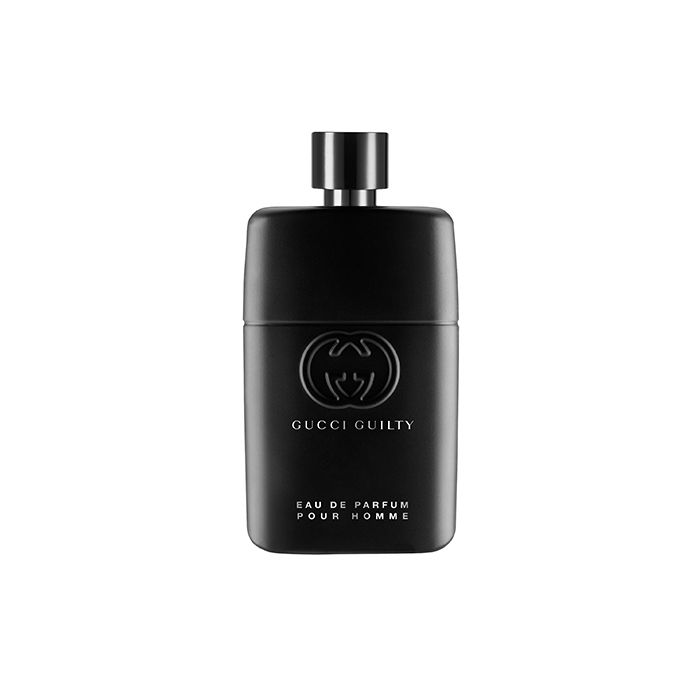 Gucci Guilty Pour Homme EDP 90 ml
GUCCI
The celebration of liberty in the #ForeverGuilty story continues, Gucci Guilty Pour Homme Eau de Parfum offers a reinterpretation of the original signature, now with heady Rose essence and an unexpected touch of Chili Pepper.
Suggestive and unexpected, Gucci Guilty Pour Homme Eau de Parfum is a Woody Aromatic Spicy fragrance created to provoke. Rose and Chili Pepper create an unexpected and invigorating retro vibe, while Patchouli and Cedarwood accentuate fragrance's richness and sensuality.
Scent Type: Woody Aromatic
Top Notes: Fresh Rose, Hot Chili Pepper
Middle Notes: Lavender, Orange Blossom
Base Notes (en-GLOBAL) Cedarwood, Patchouli
Size
90 ML
How To Use
Spray on the body or clothing. Avoid contact with eyes or irritated skin. If occurs, wash with water to clean. Keep away from fire or flame source.
GUCCI
The House of Gucci was founded by Guccio Gucci in 1921. Inspired by the beautiful luggage he had seen travelers carrying while working at the Savoy Hotel in London, Gucci returned to Florence with a goal of combining the refined elegance of the wealthy travelers he observed with the fine craftmanship of traditional Florentine artisans. The company's first fragrance, Gucci No. 1 for women, was introduced in 1974.