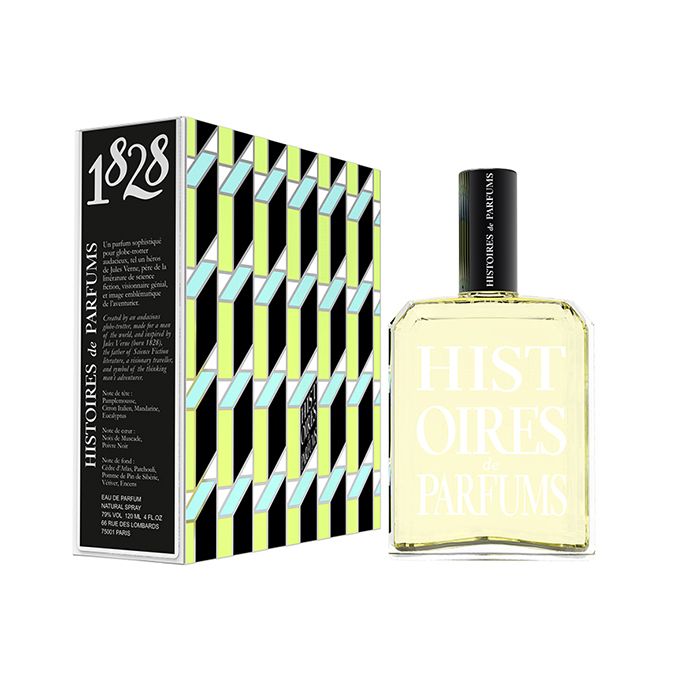 The scent of a treasure chest crafted from precious Wood and filled with Spices from faraway lands, stowed on a boat sailing uncharted seas.
JULES VERNE
He was born in Nantes, at the beginning of that century of discoveries. The close ocean took him far away, inspiring in him extraordinary novels of adventure. Inspired by the father of literary science fiction, this eau de parfum, breathes its aromatic Hesperides-like scents, just as a marine breeze over a wild heath.
Key notes: Citrus, Black Pepper, Eucalyptus, Woods, Cedar
Top notes: Grapefruit, Citrus, Tangerine, Eucalyptus
Middle notes: Nutmeg, Pepper
Base notes: Cedar, Incense, Vetiver, Pine cone
How To Use
Spray on the body or clothing. Avoid contact with eyes or irritated skin. If occurs, wash with water to clean. Keep away from fire or flame source.
HISTOIRES DE PARFUMS
HISTOIRES de PARFUMS An olfactive library that is telling stories about famous characters, mythical years, poems and music. The collection created by Gérald Ghislain is governed by no rules other than inspiration. With his luxuriant imagination, this loquacious individual has chosen to bring his stories to life in perfumes, a sensitive and sensual medium. Histoires de Parfums releases its fragrances in a Deluxe edition to be read on skin.
Related Products