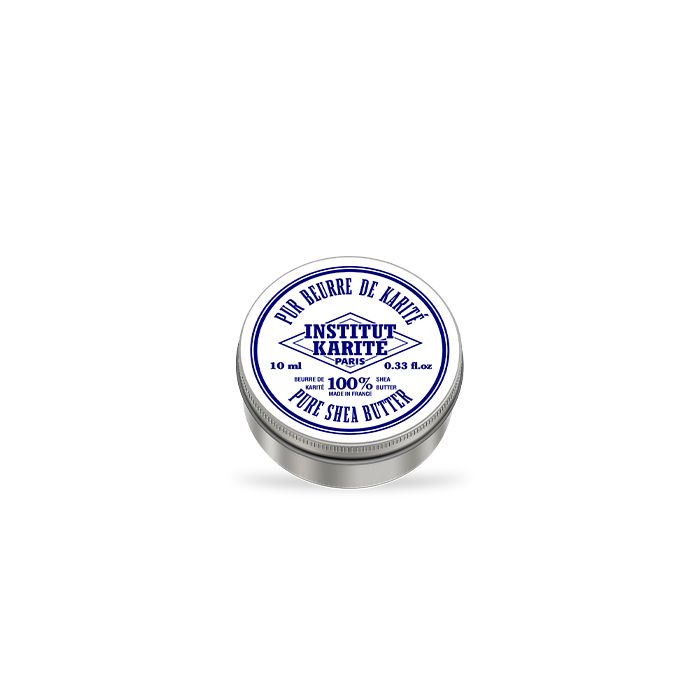 Institut Karite Paris Pure Shea Butter
INSTITUT KARITE PARIS
100% pure shea butter. Experience all the benefits that 100% Pure Shea Butter has to offer with this multi-purpose product (face, body and hair).
The Shea Butter has been for ages the universal and irreplaceable care.
This butter is composed of 100% natural Shea Butter, a ultra-nourishing care. It moisturizes, nourishes, protects and rejuvenates the skin, very rich in vitamin A, D, E, F and K. Apply this multiple‐purpose products on hands, lips, face, body and hair. A real must have for daily needs! Obtained by Butyrospermum Parkii nuts pressure, our Shea Butters are refined and some of them are lightly perfumed.
Size 10gr: Exp Oct 2020
Size 50 gr: Exp Feb 2021
How To Use
Melt a knob of butter in your hands, to make it easy to apply. Apply this 100% natural multiple?purpose product on hands, lips, face, body and hair.
INSTITUT KARITE PARIS
Ever since its creation, Institut Karité Paris has always strived to bring the benefits of Shea to all types of beauty, at any age. Because every skin type has specific needs throughout a lifetime, Institut Karité Paris adapts its treatments to suit your needs at every stage.
Related Products
Quick View

INSTITUT KARITE PARIS Institut Karite Paris Shea Hand Cream