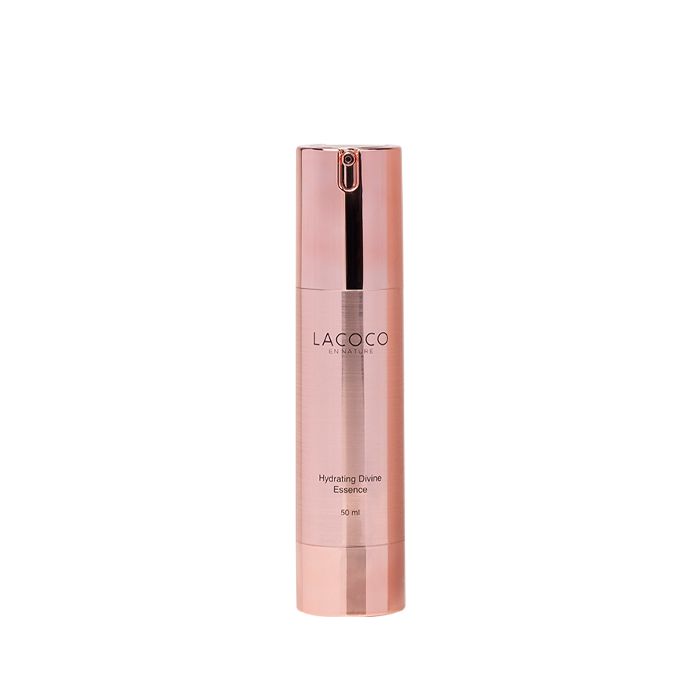 Lacoco Hydrating Divine Essence 50 ml
LACOCO
Hydrating Divine Essence is a facial essence that brightens, moisturizes, and fights signs of aging.
Hydrating Divine Essence has a mild texture that makes it comfortable for the skin without making it oily although it moisturizes the skin throughout the day. The essence is highly necessary for treating and preparing the skin before receiving other treatments. Hydrating Divine Essence can also be used before makeup to get a flawless and more natural looking makeup result. The ingredients in Hydrating Divine Essence are the finest ingredients whose benefits have been clinically proven. Some vitagen is produced from vitamin C and Melazero that can significantly brighten the face.
Water, Glycerin, Butylene Glycol, Triethanolamine, Arisaema Amurense Extract, Carbomer, Aminopropyl Ascorbyl Phosphate, Aloe Barbadensis Leaf Juice, Polyglutamic Acid, Phenoxyethanol, Decyl Glucoside, PEG-40 Hydrogenated Castor Oil, CI 77891, Fragrance, Tetrasodium EDTA, Ethylhexylglycerin, 1,2-Hexdaniol
How To Use
Take 3-4 pumps to the palm and apply it on the face and neck. Apply this after the use of toner or the use of Lacoco Aloe Vera Soothing Face Mist. It can be applied in the morning and night, or before makeup.
LACOCO
Lacoco brings beauty products from the best natural ingredients. Every product is made from high quality natural ingredients so everyone can have a youthful, healthy and beautiful skin.