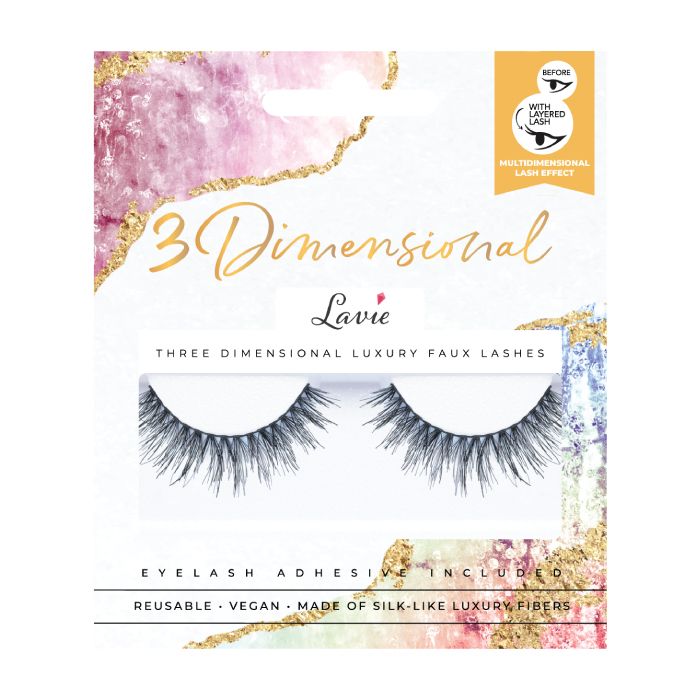 Introducing Amber from our #3Dimensional Lash Line. A wispy set of eyelashes with thicker base for a faux mascara look.
100% Sterilized Human Hair
How To Use
align band with natural lash line. trim excess if necessary. apply a thin line of adhesive along the lash band, wait for 79 seconds to set. secure lash band by pressing onto lash line
LAVIE LASH
Lavie lash is a brand that are known for its numerous collection of high quality reusable eyelashes with an affordable price. La Vie comes from French words which means 'The Life', along with the brand's vision to bring the eyes become more alive. The lashes are lightweight and meticulously handmade with the highest standard of craftsmanship by using 100% premium sterilized human hair. It is produced by the same factory as leading eyelash brands. Lavie Lash is a good investment for your beauty cabinet, as it can be used up to 5 times with good care.