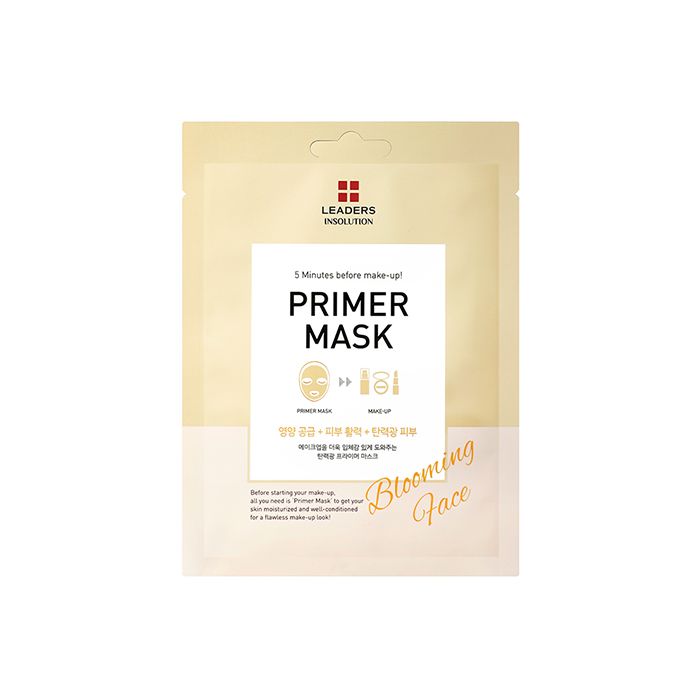 Leaders Insolution Primer Mask Blooming Face 25 ml
LEADERS
The Primer Mask provides optimal skin condition within the shortest time before applying makeup by controlling free radicals and by making the skin healthy through skin cell protection and collagen synthesis with the patented ingredient Bio Green Phytoplacenta.
Blooming face!
Ready with the best skin condition for highly-adhering makeup by using the optimal triple moisture solution! Natural Moisturizing Factors Hyaluronic acid, Betaine, and Glycerin provide a moisturized skin condition that can maximize the effect of makeup by providing moisture to the skin.
Active substance to recharge skin! Bio Green Phytoplacenta
Its moisturizing and regeneration effects make the skin healthy by recharging tired skin and restoring the vitality of the skin.
Hyaluronic acid
Betaine
Glycerin
hydrolyzed rye phyto placenta extract
Lentinus edodes mycelium
How To Use
Before wearing makeup, take out the mask and unfold it. Evenly attach the mask to the face and rest for 5-10 minutes.
Remove the mask and gently pat the skin to promote the absorption of the remaining essence into the skin.
LEADERS
Leaders Cosmetics is a professional cosmeceutical company with over 10 years of experience in the global skin care industry. Leaders is the #1 seller of sheet masks in the world, founded by skilled dermatologists from Seoul National University in South Korea. Their aim is to help women and men restore their self-confidence through beautiful, glowing and healthy skin.
Related Products