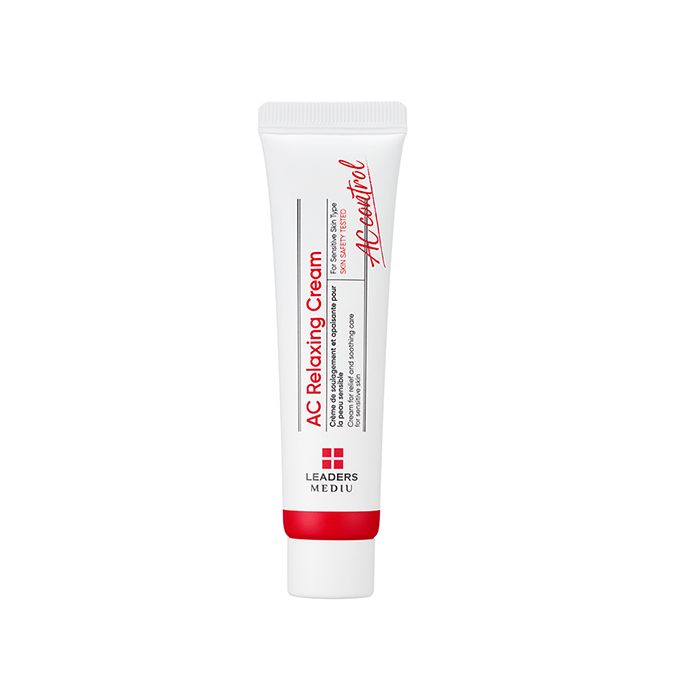 Leaders Mediu AC Relaxing Cream 30 ml
LEADERS
Relaxing Cream (Whitening wrinkle improvement dual function): Soothes irritated skin caused by skin problems and strengthens the skin barrier with a moisturizing function.
Exp: Sep 2022
Provides non-irritant comfortable fragrance by using the natural fragrance of Citrus Herb, rather than a synthetic fragrance
Relaxing Cream restores healthy skin by soothing sensitive skin and by strengthening skin immunity
Provides a refreshing non-sticky feel and healthy elastic skin by increasing the skin's moisture through an effective moisturization function
Zinc ingredient provides a white ointment texture
Proven effects of skin soothing/ dual moisturization/ improvement of inner and outer moisture
kandungan zinc mengontrol sebum dan meredakan inflamasi dan masalah kulit dengan memperkuat imunitas kulit dengan fungsi anti inflamasi yang efektif. Adenosine dan niacinamide yang disetujui FDA memberikan perbaikan kerutan dan efek pencerahan
How To Use
Relaxing Cream : After using the Clean Gel or at the last step of skincare, apply an appropriate amount on the face in the direction of the skin texture.
LEADERS
Leaders Cosmetics is a professional cosmeceutical company with over 10 years of experience in the global skin care industry. Leaders is the #1 seller of sheet masks in the world, founded by skilled dermatologists from Seoul National University in South Korea. Their aim is to help women and men restore their self-confidence through beautiful, glowing and healthy skin.
Kamu Mungkin Juga Suka