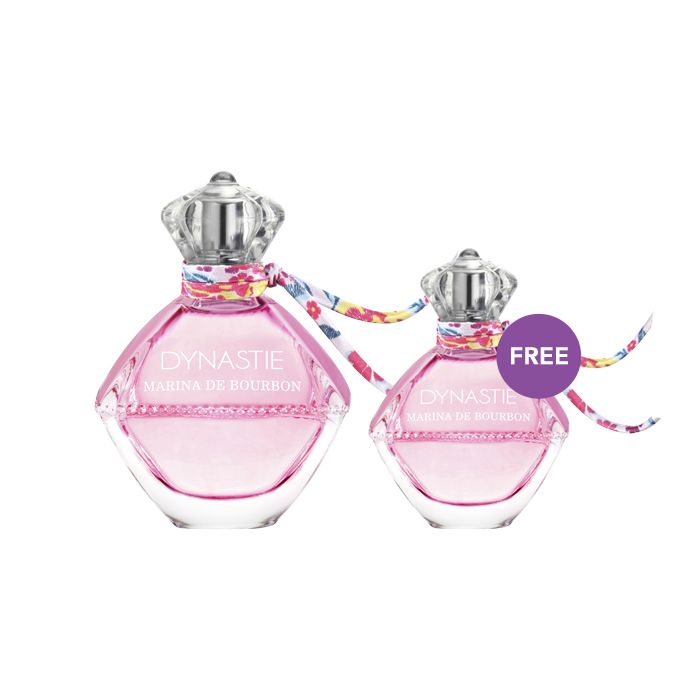 Marina De Bourbon My Dynastie Princess EDP 100 ml + Free 30 ml
Tersedia
SKU
BundleMDBPrincessFreegift
Floral fruity fragrance for woman.
Marina is reinventing the codes, twisting the conventional and coloring everyday life. A today's whimsical Parisian girl who affirms her style by creating from yesterday the codes of tomorrow. A sparkling wake that colors everyday's life. It's wake drags you in the secret life of a Parisian girl. A symbol of optimism and freedom, tribute to the infinite power of each of us. An invitation for a young girl to create her own codes and pursue her dreams according to her own fantasy and imagination.
Top Notes : Calamansi orange - Lemon - Granny's Apple - Kumquat Middle Notes : Pink hyacinth - White Bud Rose Bottom Notes : Bamboo - Amber - Cedarwood
Size
100 ML
How To Use
Spray on the body or clothing. Avoid contact with eyes or irritated skin. If occurs, wash with water to clean. Keep away from fire or flame source.