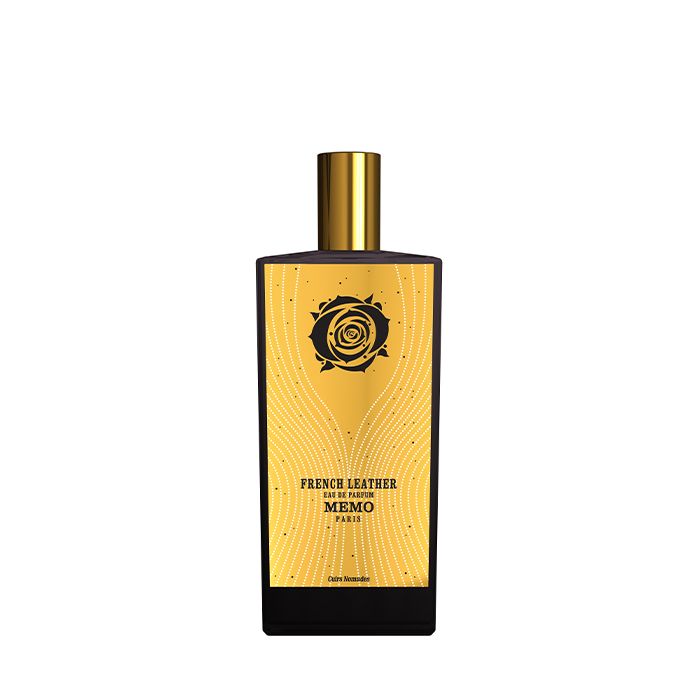 What is being French all about? Being deceptively casual. Not quite
nonchalant. Leather that rises up beneath the rose. A sparkle in the eye.
Style, even offhand. Having a table of choice in a favourite cafe.
The smell of suede inside a handbag. A certain idea of style. Talent.
Just one cigarette. Lime. Faith in one's destiny.
Taking trivial things seriously. Knowing how to combine opposites.
Knowing the name of each bridge in Paris. Cedar. Learning to hide one's
thorns. The glimpse of a shoulder. Charm. Never being totally lost.
Inventing ancestors. Well-placed beauty spots. Pink pepper. Improvising.
Being right. Knowing the right moment to undress. Musk. Kissing.
KEY NOTES
Lime essence, Rose water essence, Suede accord
INGREDIENTS
Lime essence, pink pepper essence, juniper essence, rose essence, clary sage essence, cedar essence, styrax resin, vetiver, musk, suede accord
How To Use
Semprotkan pada tubuh atau pakaian. Hindari kontak dengan mata atau kulit yang teriritasi. Jika terjadi, cuci dengan air untuk bersih. Jauhkan dari api atau sumber api.
MEMO PARIS
Memo Paris was founded in 2007 by Clara Molloy and her husband John. They see fragrance as a journey, forging its identity around magical destinations and potent raw materials. This desire for travels to far-off places and encounters is the very reflection of the founding couples: she the Parisian-Catalan poet, he the sporty Irish globetrotter. Through four collections, Memo recharts the map of a sensory world steeped in emotion, revisited with fragrances, ingredients and sensations. The motto: 'The journey is the destination'. Memo Paris has made its home at 24, Rue Cambon, in the 1st arrondissement of Paris. Its creations are available in over thirty countries.
Kamu Mungkin Juga Suka
Semua Ulasan
Memo Paris French Leather EDP 75 ml

French Leather by Memo Paris is a Leather fragrance for women and men. French Leather was launched in 2014. The nose behind this fragrance is Alienor Massenet.