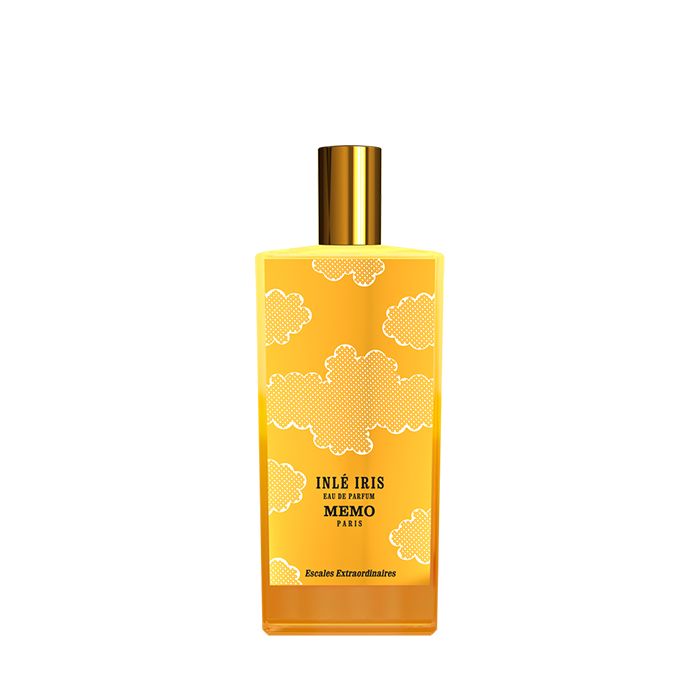 When Inle is covered in a majestic iris layer; an amazing interlude for a journey of renewed pleasure. Memo Paris journeys are not always long. During brief yet extraordinary stopovers, a fragrance can be dreamed up for a limited edition. It dresses up in gold and light.
KEY NOTES
Jasmine absolute, Mate absolute, Osmanthus absolute, Iris Concrete
INGREDIENTS
Oil of bergamot, oil of artemisia, oil of mint, osmanthus absolute, jasmine sambac absolute, mate absolute, oil of flouve, musk, iris.
How To Use
Spray on the body or clothing. Avoid contact with eyes or irritated skin. If occurs, wash with water to clean. Keep away from fire or flame source.
MEMO PARIS
15 years of perfumes and passion. Memo Paris is 15 years old.
15 years, the time of irreverent, unpredictable and bubbling love. Flamboyant like a chypre perfume. Enchanting like a fresh water. Bold like a leather note. A perfume is a love story. Between the ingredients that come together, between the fragrance and the skin. Memo Paris is a story of encounters, the adventure of two people, then that of a t eam. A play in which geography plays the leading role. A play in which geography plays the leading role. Perfume is picked from the four corners of the world. But not only that. Memo Paris is also a story of travel, of train departures, of movements, of wa kes. From wandering seeds to nomadic leathers, Memo Paris harvests the bohemian flowers of its dreams.
Kamu Mungkin Juga Suka