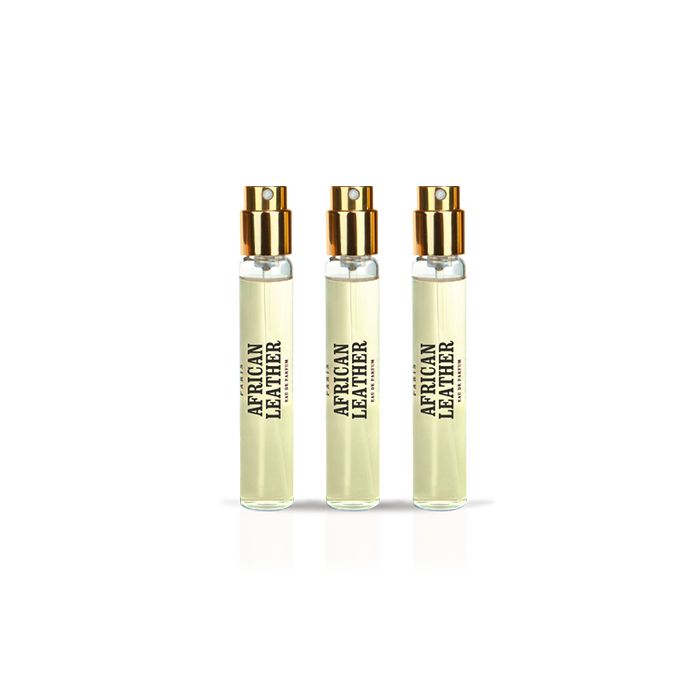 Memo Paris Refill African Leather 3x10 ml
MEMO PARIS
Gading Gajah, cardamom, leher jerapah, bergamot, kucing liar, pasir, bintik-bintik macan tutul, saffron, cula badak, jinten, singa surai, patchouli, kuku kijang, geranium, bushbabies nokturnal, falak, kelelawar bertelinga rubah, grapefruit, kulit ular , nuansa oud, mata elang, vetiver, leher kerbau, musk, hijau biawak, moss, rusa kutub biru, matahari musim dingin, zebra garis-garis,nuansa leather, cakar cheetah cedar, antelop balap, savana, meerkat tersenyum, rempah-rempah, gigi buaya, panas.
KEY NOTES
Cardamom, Geranium, Leather
INGREDIENTS
Oil of bergamot, Oil of cardamom, Oil of saffron, Oil of cumin, Geranium absolute, Oil of patchouli, Oud accord, Leather accord, Essence of vetiver, Musk
How To Use
Semprotkan pada tubuh atau pakaian. Hindari kontak dengan mata atau kulit yang teriritasi. Jika terjadi, cuci dengan air untuk bersih. Jauhkan dari api atau sumber api.
MEMO PARIS
Memo Paris was founded in 2007 by Clara Molloy and her husband John. They see fragrance as a journey, forging its identity around magical destinations and potent raw materials. This desire for travels to far-off places and encounters is the very reflection of the founding couples: she the Parisian-Catalan poet, he the sporty Irish globetrotter. Through four collections, Memo recharts the map of a sensory world steeped in emotion, revisited with fragrances, ingredients and sensations. The motto: 'The journey is the destination'. Memo Paris has made its home at 24, Rue Cambon, in the 1st arrondissement of Paris. Its creations are available in over thirty countries.
Semua Ulasan
Luar biasa..... Mantab. My Fave

African leather by Memo for me is the best of the Leather offerings. It is absolute must to try on skin, as paper wouldnt open notes up the way they should be opened.

Scent: opens with sharp punch of raw leather, somewhat gasoline like and cardamom. That combo is Mike Tyson with an uppercut. Let it not scare you, it lasts for about 5 mins, and as your skin warms the oils up - rest of players join in while leather fades away. I do detect saffron, cumin, vetiver and patchouli and then something soapy, i would imagine geranium/begamot combo or something. So it is spicy more masculine aroma with a touch of soapy note and its amazing. Best worn in summer actually, but winter will do as well. In summer 2 sprays max and compliment getter. I am impressed.

Produk Terkait