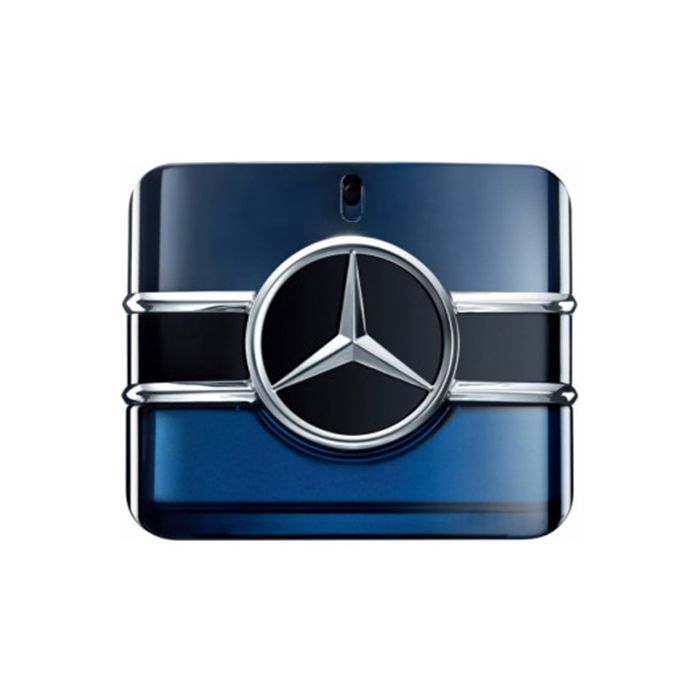 Mercedes-Benz Sign by Mercedes-Benz is a Woody Spicy Franchise for Men recently launched by the Mercedes-Benz Parfums line. MBz Sign was launched in 2021 by fragrance expert, Olivier Cresp. The SIGN fragrance impresses its power, intensity, and sillage. It features a rare spice sustainably sourced: cardamom from Guatemala.It is the highlight of a warm and sensual score that embraces pink peppercorn, tonka bean, patchouli, as well as lavender, orange blossom, geranium, and violet leaf.
SIGN impresses its power, intensity, and sillage. The top notes reveal the effervescence of cardamom, which blends with pink peppercorn SFE to bring freshness, and to contrast with a more vanilla base. The base notes also feature tonka bean and white musk, which play out a warm and sensual score before mingling with cashmere and woody patchouli SFE. Then come bitter grapefruit, crisp apple, and a floral bouquet comprised of aromatic lavender, orange blossom, rose geranium, and—now rare in perfumery—violet leaf absolute, creating a sophisticated balance that master perfumer Olivier Cresp has refined with zeal. Excellence now has its fragrance: SIGN.
Top Notes: Cardamon, Pink Pepper, Violet Leaf
Middle Notes: Orange Blossom, Lavender, Geranium
Base Notes: Tonka Bean, Patchouli, Cashmir Wood
Size
100 ML
How To Use
Spray the fragrance on clothes or pulse points on the wrists and behind the ears, don't rub
MERCEDES BENZ
Offering a Mercedes-Benz perfume is all about sharing a certain idea of modernity and luxury : 'The best or nothing'. More than a signature, a sign of recognition. An edition with more than a hint of pop with emotion and intensity!