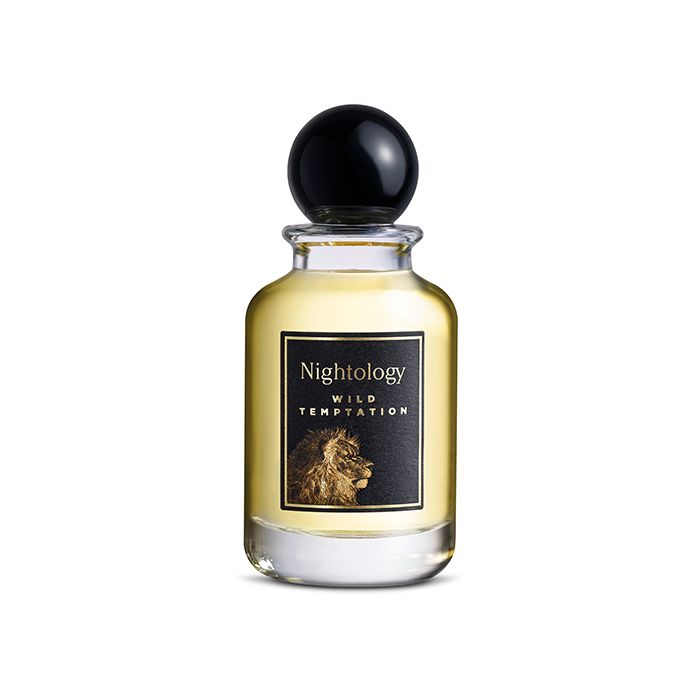 Amber Woody fragrance for women and men
A feline multisensory strength is the hallmark of this voluptuous fragrance. A mixture of hot spices transforms the heart notes into a mystical sparkling smoke. The powerful tobacco, one of the most powerful ingredients in perfumery, is mixed with an oud note for a hypnotizing effect. The base notes leave a warm and oriental trail on the skin, with beautiful essences of papyrus, vetiver and patchouli.
Top Notes: Cinnamon and Peach
Middle Notes: Nutmeg and Saffron
Base Notes: Tobacco and Agarwood (Oud).
Size
100 ML
How To Use
Spray on the body or clothing. Avoid contact with eyes or irritated skin. If occurs, wash with water to clean. Keep away from fire or flame source.
NIGHTOLOGY
From this evening attraction came unique scent collections that began with Arabian Nights, followed by The Nights Collection. With Nightology, a new way of experiencing perfume is created. A cosmos where a sensory and poetic relationship is created between the nocturnal universe, science and its aromas. A family of Eau de Parfums born from the complex blends of the most genuine, penetrating and unique raw materials. With an exceptional quality that awakens our senses and helps us perceive the true origin of beauty.