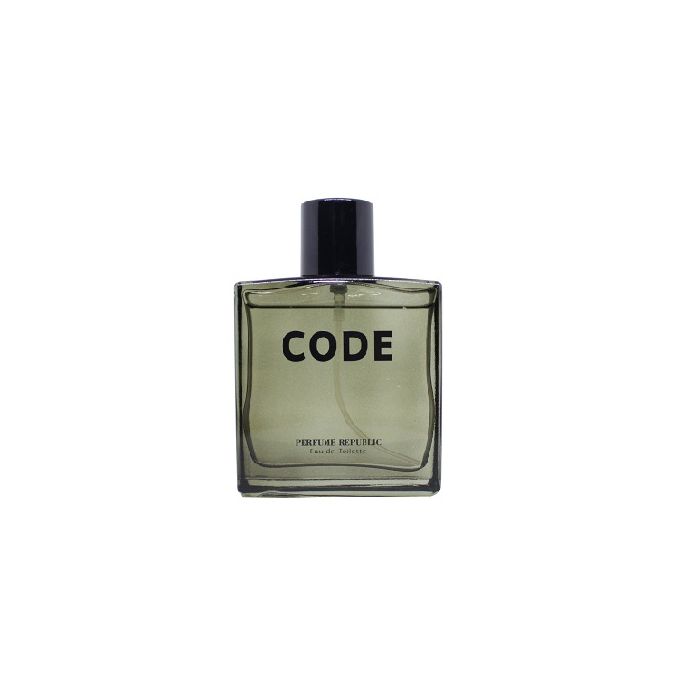 A fougere aromatic spicy fragrance for men.
This perfume represents a charismatic and mysterious male figure. The aroma of aromatic spicy fougere on this perfume strengthens the masculine and mysterious side of this perfume. Perfume Code is suitable for use at any time, whether casual or formal.
The concept of black was taken to symbolize the masculine and mysterious side.
It suits men who are masculine, cool, assertive, and mysterious.
Top Notes: Pineapple, Bergamot, and Pepper
Middle Notes: Cardamom, Apple, and Jasmine
Base Notes: Oakmoss, Cedarwood, and Amber
Size
100 ML
How To Use
Spray on the body or clothing. Avoid contact with eyes or irritated skin. If occurs, wash with water to clean­­­­­­. Keep away from fire or flame source.
PERFUME REPUBLIC
Perfume Republic is a local brand that has excellent quality with an affordable price. Perfume Republic aimed the consumer who just started using perfume.
All Reviews
CODE

Packing aman bgt, produk oke, wangi nya cocok, thxu
Related Products