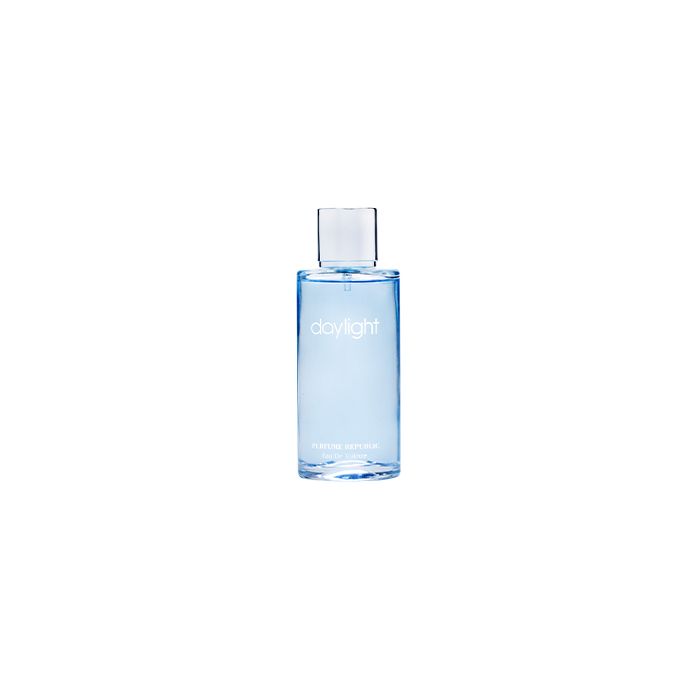 A citrus - floral fragrance for women
The freshness of citrus represents a dynamicity and floral aromatic represents the gentleness of a woman.
Top Notes: Lemon, Apple, Greenleaf Middle Notes: Peach, Lily of the Valley, Jasmine Base Notes: Musk, Amber, Cedarwood
How To Use
Spray on the body or clothing. Avoid contact with eyes or irritated skin. If occurs, wash with water to clean. Keep away from fire or flame source.
PERFUME REPUBLIC
Perfume Republic is a local brand that has excellent quality with an affordable price. Perfume Republic aimed the consumer who just started using perfume.
All Reviews
CLONE LAGI NIH....

Hai, sahabat fragrance seluruh jagat raya. Ini perfume murah tapi mantap jiwa. Blind buy ajalah. Pakenya boros2 ga masalah.

Perfume republic "DAYLIGHT" ini 100% sama nih dengan parfum mahal dari rumah D&G. Yaitu D&G LIGHTBLUE, yang dibanderol 1jutaan. Ini 100ribuan. Tp mantap jiwa. Mandi parfume juga boleh. Boros2in aja.

Sebenernya ini ga mutlak untuk woman. Kalo aku sih ini unisex.
Aromanya 10/10 dengan si mahal D&G LightBlue. Ketahannya kalau dibadan aku ya 5 jam worth it lah ya...
Kalau dibaju ya bisa seharian.

Murah, it's a good smeel, it's a good clone too.. and spray2 aja pesan aku mah. Aku aja udah re-purchase ke 4.
Related Products