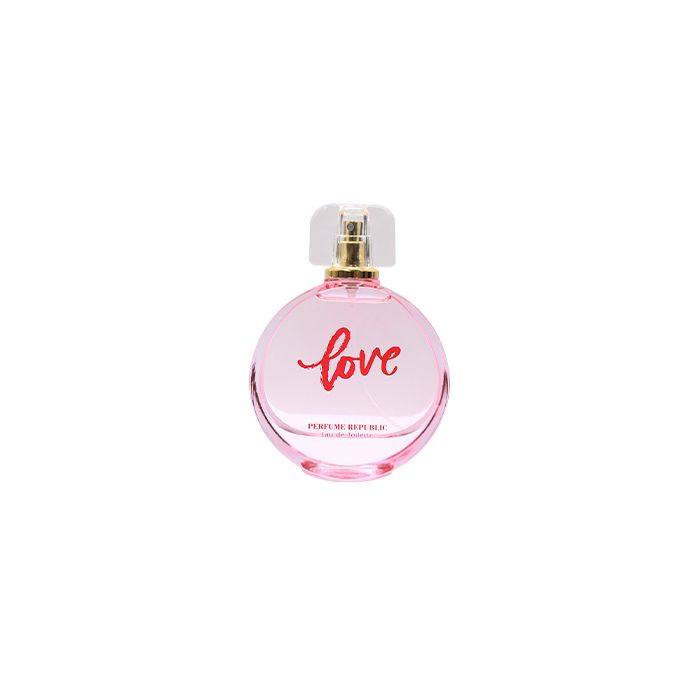 A floral, powdery, and musky scents for women
Perfume Republic Love wants to bring the concept of !Love at first sight!. Some people believe in this metaphor, but some people don!t believe in this !love at first sight! metaphor because of personal experience. LOVE with a delicate aroma creates a romantic atmosphere that can instantly captivate fans of the floral, powdery, and musky scents.
Top Notes: a mixture of apricot, pomelo, and violet aromasMiddle Notes: a bouquet of roses, peonies and osmanthusBase Notes: musky and amber aroma
How To Use
Spray on the body or clothing. Avoid contact with eyes or irritated skin. If occurs, wash with water to clean. Keep away from fire or flame source.
PERFUME REPUBLIC
Perfume Republic is a local brand that has excellent quality with an affordable price. Perfume Republic aimed the consumer who just started using perfume.
All Reviews
floral scent

aku liat riview di youtube. yg varian love merupakan wangi favorite dari parfume republic. lama-lama wanginya lembut dan seger
Related Products