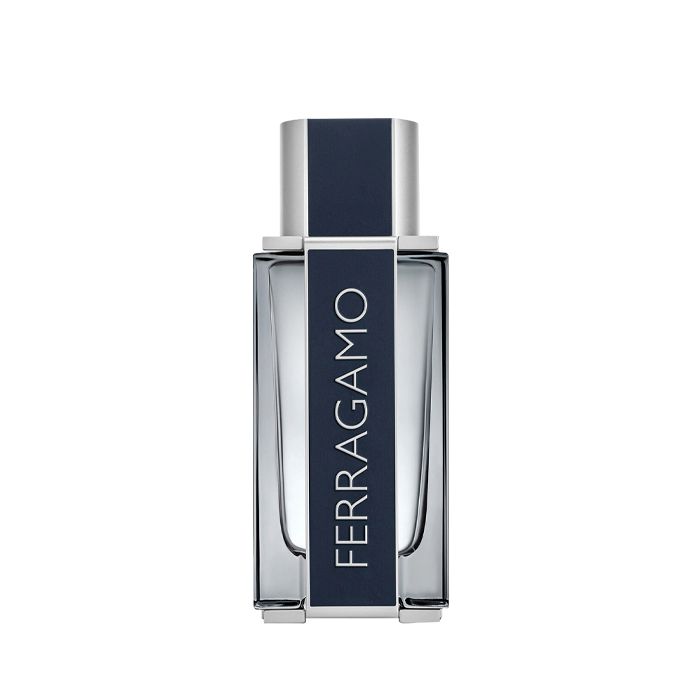 A fougère citrus woody fragrance for men.
Ferragamo is a fougère citrus woody perfume created by Antoine Maisondieu, intertwining fresh and boisé notes to celebrate the Italian roots of the brand and its craftsmanship tradition.
A radiant explosion of Mediterranean citrus featuring vibrant bergamot and lemon paves the way to an unexpected heart combining the floral yet metallic violet accords and violet leaves absolute, with the strength of the unique Ferragamo leather note, in a blend that immediately evokes Salvatore Ferragamo's artisanal heritage. Warm notes of musk and vetiver complete the juice, heightening the sensual dimension of the olfactory composition.
Top Notes: Bergamot, Lemon Middle Notes: Violet, Leather Base Notes: Musk, Vetiver
Size
100 ML
How To Use
Semprotkan pada tubuh atau pakaian. Hindari kontak dengan mata atau kulit yang teriritasi. Jika terjadi, cuci dengan air bersih. Jauhkan dari api atau sumber api.
SALVATORE FERRAGAMO
Salvatore Ferragamo was an Italian shoe designer noted for his creative and scientific approach to footwear design. Ferragamo passed away in 1960, but the Ferragamo company has remained in family hands and expanded its empire to include bags, eyewear, accessories, watches, ready-to-wear clothing and perfumes.The first fragrance, Salvatore Ferragamo for women, was launched in 1998. In 2001, Ferragamo Parfums was established, which releases fragrances under the Ferragamo and Incanto names.
Semua Ulasan
FERRAGAMO POUR HOME

Salvatore Ferragamo pour Homme by Salvatore Ferragamo is a Woody Floral Musk fragrance for men. Salvatore Ferragamo pour Homme was launched in 1999. The nose behind this fragrance is Jean-Pierre Mary. Top notes are Fig Leaf, Grapefruit, Caraway, Brazilian Rosewood, Cyclamen, African Geranium and Neroli; middle notes are Carnation, Cardamom, Rose, Jasmine and Orris Root; base notes are Cedar, Vetiver, Leather, Sandalwood, Musk and Oakmoss

Fresh from the oven

Parfume ini baru aja aku beli di outlet C&F at mall.

Aromanya yuzu2 citrusy banget. Sport and calm. Soft aromatic.

Similar with tous sport blue.