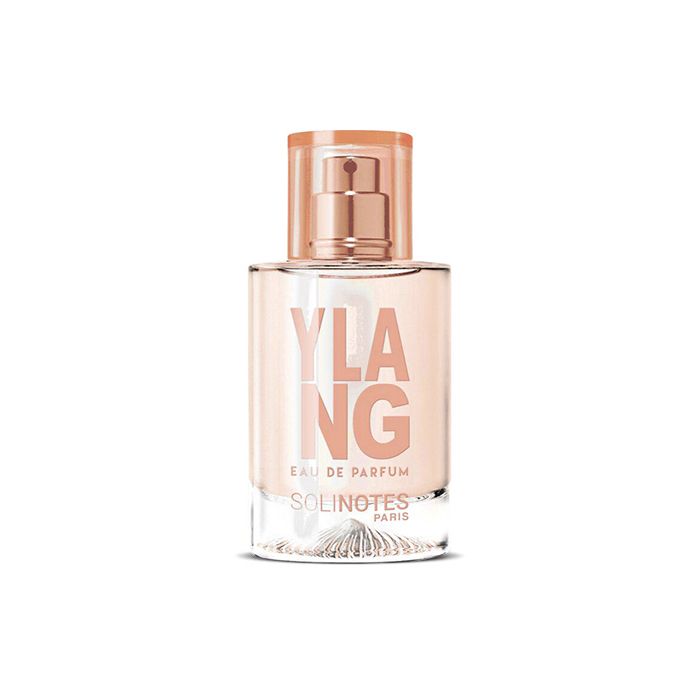 Floral fragrance for women
With the fresh and lively summer sunrise, start your special day with the scents of ylang-ylang. This fragrance makes you start your day energized and blissful.
Top Notes: Ylang-Ylang, Jasmine Sambac
Middle Notes: Tuberose, Peach Blossom
Bottom Notes: Orange Blossom, Musk, Vanilla
Size
50 ML
How To Use
Spray on the body or clothing. Avoid contact with eyes or irritated skin. If occurs, wash with water to clean. Keep away from fire or flame source.
SOLINOTES
Parfums Corania was founded in Marseille in 1934 and specializes in toilet water. Their brands are Arno Sorel Perfume and Solinotes (which used to have the name Arno Sorel attached to it). In 2011, Solinotes launched its first collection of colognes called Arno Sorel Solinotes Original Collection and consisted of six fragrances - Patchouli, Mure (Blackberry), Ambre, Vanille, Musc and Tiare. After that came the Collection Solinotes Flowers and included Fleur d'Oranger (orange blossom), Fleurs de Cerisier (cherry blossom), Fleur de Jasmin and Fleur de Frangipanier. In 2015 Fleur d'Iris and Fleur de Poirier (pear blossom) were added. All of these fragrances can either be worn alone or combined to create different scents.
Semua Ulasan
Simungil dengan wangi bunga kenanga

Aku suka banget dengan parfum solinotes ini wanginya bunga kenanga enak banget buat pecinta parfum floral.

Soliontes juga bisa di mix dengan parfum solinotes lainnya . Kemasan lucu kecil dan harganya oke juga koq